Return to site
3 Expat Hacks: Making the Most of Your Time in Shanghai
By Arvin Zhu, father of 2, MBA grad and GM of Mandarin Inn
I've met so many expats over the years with all different types of stories; English teachers, corporate expats or partners who joined their loved ones, to name a few. Having lived overseas myself (St Louis, Illinois), I recall being ever so busy and not really putting myself out there to enrich my experience the way I should have. Whether it's me in the USA, or you in China, as foreigners in a new country, it's important to realize that our days are numbered. Here are three hacks to ensure you've made the most of your visit, before it ends!
First things first. What is an expat?
Our friends at Internations define "expat" as, "a person going to temporarily live and work abroad, be it to boost their own career or to join their partner."
Sound like you? Keep reading.
Hack #1 - Learn Chinese AND use it.
Full disclosure, I'm a fully trained Chinese teacher and the General Manager of a Mandarin learning and teacher training center. I wouldn't be doing my job if I didn't say learning Chinese will definitely enrich your time in China. Many foreigners in Shanghai are able to get by without knowing much Chinese. Months go by without them even learning their own address in Mandarin. Usually they rely on their phones or their Mandarin-speaking friends. What's more is they're only frequenting shops and restaurants that cater to English speaking folks. What would you say if a Chinese person visited your country and ate Chinese food everyday? Food aside, whether it be an app on your phone (we have one!), a couple traditional Mandarin lessons or a learn-at-home workbook, you can do a little each week to improve your second, third or fourth language here. It will go a long way in helping you gain more independence in China in addition to opening you up to a world that isn't penetrable without at least a little Mandarin.
Hack #2 - Really SEE China.
You've hopefully made it to a lovely city like Shanghai (yes we're biased). Regardless of where your home-away-from-home is, you must see more of the country. We hear how cumbersome the visa process is for foreigners, so do capitalize on the freedom you have right now to hop around China. If you're not quite sure where to start for planning your trips, consider using a company. Groups like M2 adventure run quick weekend and day trips specifically catered to expats, follow their WeChat ID: M2adventureTrip. But since I have your attention...
My personal top 3 travel tips:
I highly recommend you check out Luoyang in Henan, Hangzhou in Zhejiang and Shaxi in Yunnan before you leave. Read on for my tips on visiting these places!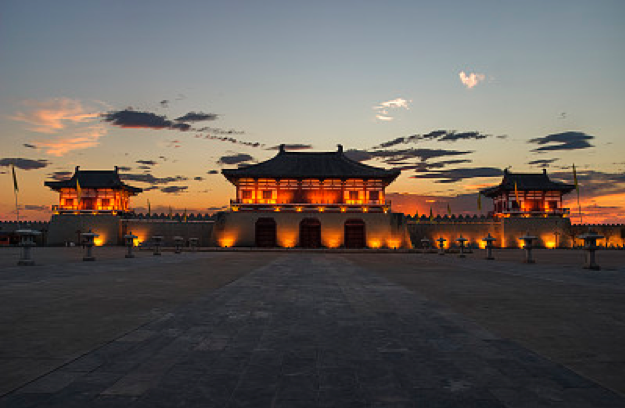 Luoyang – a great spring trip! Peony blossoms bring a burst of color to Luoyang every spring. The flowers symbolize wealth and honor and you'll notice them outside as well as in textiles, artwork, architecture and poetry from the region. Li Bai once compared imperial concubine Yang Yuhuan to a peony for the attention she commanded in the imperial court. During the festival, the park will be absolutely flooded with color drawing floral aficionados, photographers and more. Head over to dawn your head with a flower crown or to buy a bouquet from a local hawker.