You can find almost all of these dramas with English subtitles, some of them even with German, Russian and Spanish. But I recommend you to watch it just in Chinese with Chinese subtitles. Of course, it will be harder, but the benefits which you will gain is bigger, too. You will concentrate more on Chinese language, it will help to improve your listening and characters recognition. Anyway, it is a movie, you will get the plot, don't worry about it~
1.The title: 他来了,请闭眼 / Love Me, If You Dare
For me, one of the best Chinese drama. An exciting detective story with unpredictable plot, a beautiful love story, and with one of the most famous and attractive Chinese actors as Wallace Huo, Sandra Ma, Wang Kai. You will enjoy every minute of this drama!
Episodes: 24
Genres: Detective, Action & Adventure, Crime & Mystery, Drama, Romance, Comedy
ABOUT:
Getting inside the head of a violent criminal is not easy.
But Simon Bo (Wallace Huo), a brilliant criminal psychologist, has the ability to get into the minds of even the most mysterious and violent criminals. He's a professor at The University of Maryland and works as an analyst and advisor on the police department's most violent or difficult cases.
With the help of his young assistant, Jenny Jian (Sandra Ma), Simon delves into the thoughts and intentions of the criminal mind. As the daughter of a veteran police investigator with a deep sense of justice, can Jenny help Simon open up emotionally as they work together to solve crimes?
"Love Me, If You Dare" is a 2015 Chinese drama series directed by Zhang Kai Zhou. It is based on the novel Close Your Eyes, Stay Close to Me by Ding Mo.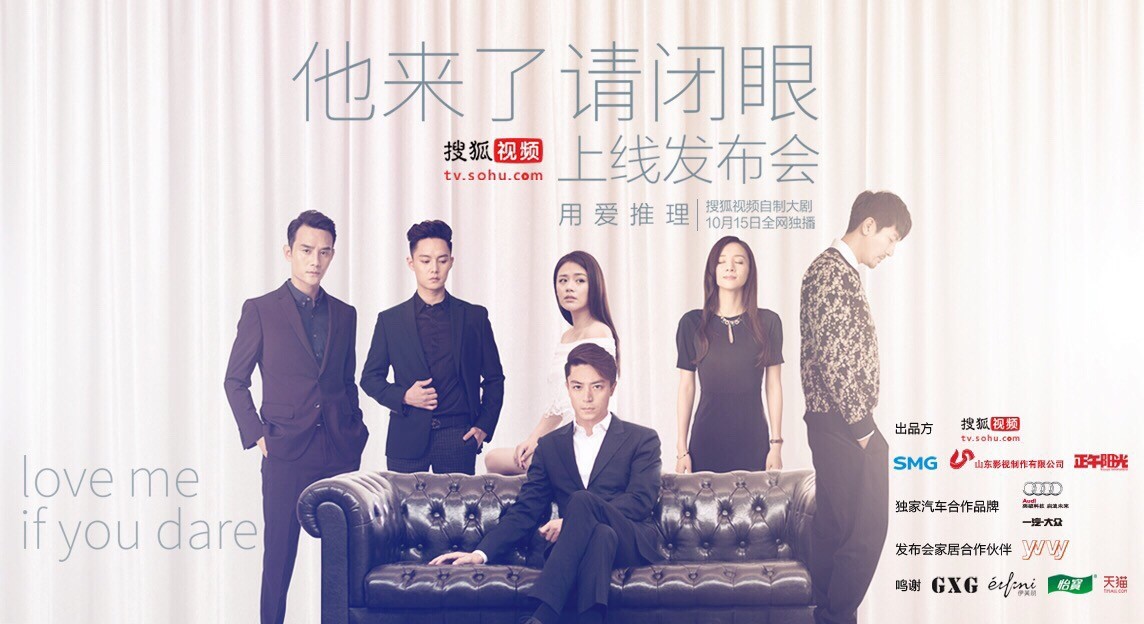 2.Main Title: 幸福的面条 / Happy Noodle
Chinese drama with an attractive, cute and popular Korean actor Yoon Shi Yoon*_*
Episodes: 40
Genres: Comedy, Food, Romance
ABOUT:
The art of noodle making take center stage in this delightful drama about pursuing your dreams and finding your identity. Jiang Xiu Can (Yoon Shi Yoon) is an aspiring noodle chef, following in the footsteps of his father, Zhang Lin (Gao Shu Guang), who owns the famed Hang Zhou Noodle Restaurant. Zhang Lin prides himself in being the master of hand-made noodles that has been passed down for generations in his family. As Xiu Can tries to master the art of noodle making, in competition with his stepbrother, Zhang Jian (Zhang Jung Ning), he also seeks to learn the truth about his birth and his Korean-Chinese background. Xiu Can falls in love with the beautiful Zhu Ling Ling (Li Fei Er), and they try to help each other achieve their dreams. Can Xiu Can come to terms with his identity and achieve his goal to become the best noodle chef? "Happy Noodle" is a 2013 Chinese drama series directed by Zhou Jia Wen and Ke Han Chen.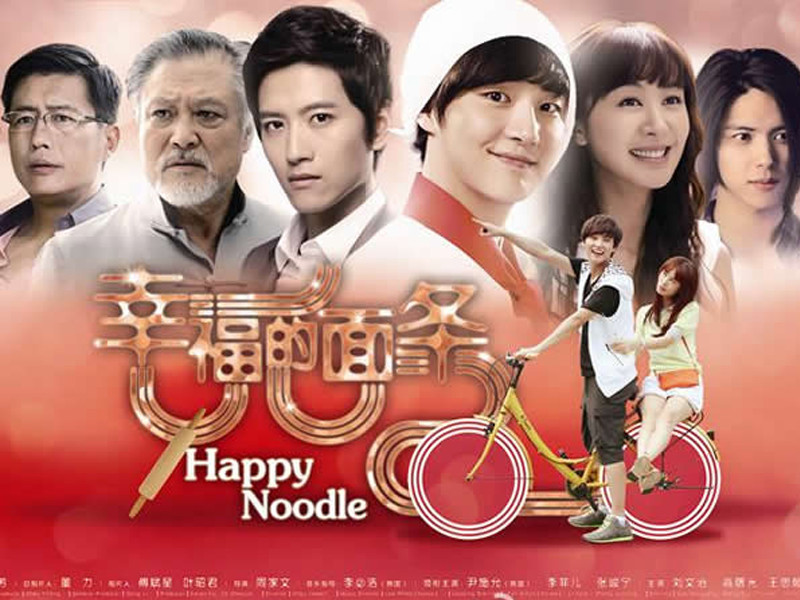 3.The title: 龙日一,你死定了/ You are a Dead Man, Long Riyi , Dragon Day, You're Dead
One of the most popular and sweet drama in genre romance with really good moments and plot.
Genre: Romance, Drama
2 seasons with 20 episodes in each
ABOUT:
Directed by Li Yao Bo, Zhang Ning screenwriter, Qiu He Nan, Hou Peisun, Wei Zhe Mi