Do you know what day is the 12th of March? It's the Tree Planting Day. We get connected with mother nature by planting "green". It was our unchangeable agreement with spring. The love of life and the awe of nature was awakened on the day. Protection for our nature ought to be attached to great importance at all times.
Flowers are blooming everywhere. Have you noticed them? Let's take a look at these flower fairies together!
Yulan magnolia flowers represent gratitude in Chinese myths and legends. Magnolia often blooms large rounds of white flowers in a green area. The fragrant fragrance makes people feel an indescribable temperament, fresh and pleasant. It is also regarded as the symbol of Shanghai.
Flowering phase:Feb - Mar
Chinese people have a special preference for plum blossom and regard appreciating it as an elegant thing. Being listed as one of the "Four Gentlemen", the flower language of Plum Blossom is: to fight against snow and frost, to be strong and unyielding, and to be loyal and elegant.
Best spot: Shanghai Botanical Garden.
Flowering phase:Feb - Mar
Tulip is an ornamental flower in the world. The flower is like a lotus, with various colors and rich and beautiful colors. The flower language of tulips is: love, consideration, elegance, wealth, ability, intelligence, and kindness.
Cherry blossom is a symbol of love and hope, representing elegant, simple, and pure love, as ignorant girls. The white and pink cherry blossoms are the most beautiful language to tell love to lovers. Someone in my heart, like the lonely cherry rain, slowly disappeared in the depth of time, leaving an eternal memory.
Best spot: Jing'an Sculpture Park
Wisteria has a long history of planting in China, and Chinese people deeply love its momentum. There is a place called wisteria in Shanghai, named after a wisteria planted in the Ming Dynasty. Its flower language is a kind of addictive love. It can show that you are addicted to a person. It is a good choice to give Wisteria flowers to your lover.
Best spot: Jiading Wisteria Garden
In Chinese culture, peach has the folk symbolic meaning of fertility, auspiciousness, and longevity. Peach blossoms symbolize spring, love, beauty, and the ideal world. The flowers, leaves, branches, and fruits of peach trees are shining with the light of folk culture, and the life consciousness expressed in them is closely permeated in Chinese culture.
Best spot: Shanghai Chenshan Botanical Garden
Do you know this blossom?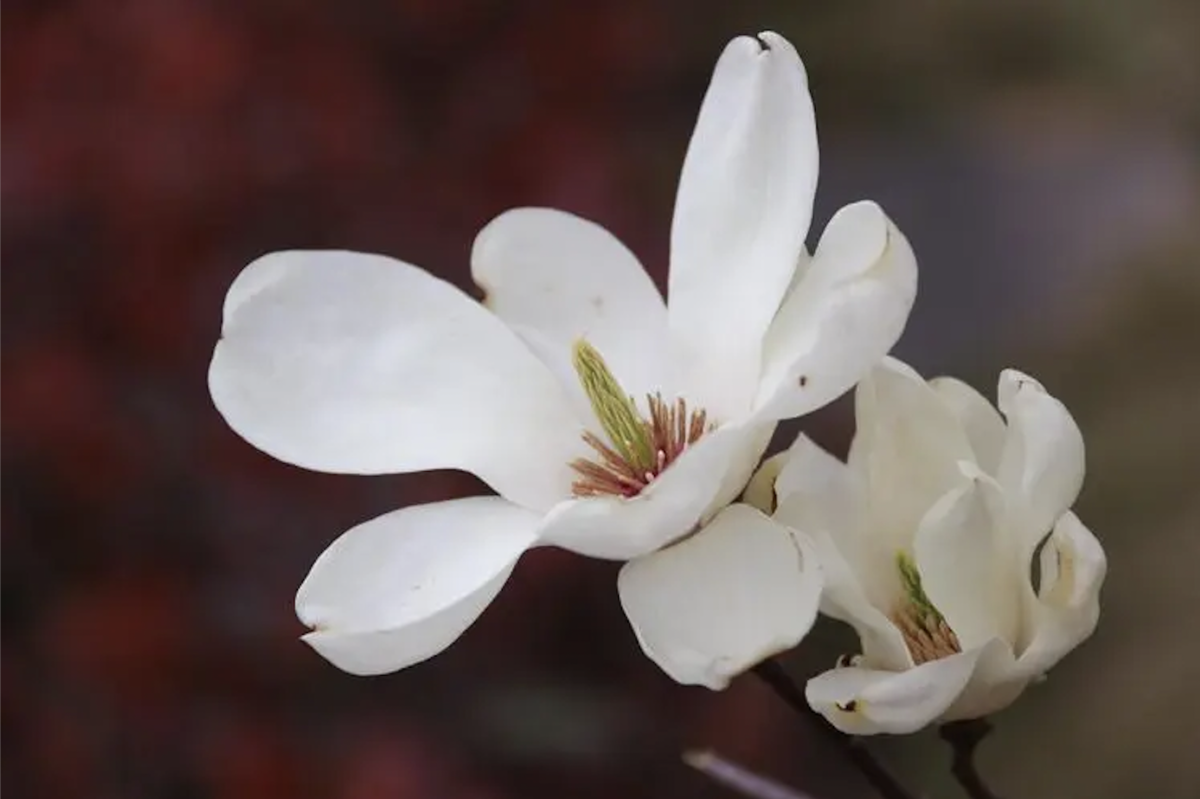 Leave us the answer in the comment area.
If you want to know more about Chinese phrases, welcome to contact us and learn Chinese smarter with Mandarin Inn!