I've met so many expats over the years with all different types of stories; English teachers, corporate expats or partners who joined their loved ones, to name a few. Having lived overseas myself (St Louis, Illinois), I recall being ever so busy and not really putting myself out there to enrich my experience the way I should have. Whether it's me in the USA, or you in China, as foreigners in a new country, it's important to realize that our days are numbered. Here are three hacks to ensure you've made the most of your visit, before it ends!
First things first. What is an expat?
Our friends at Internations define "expat" as, "a person going to temporarily live and work abroad, be it to boost their own career or to join their partner."
Sound like you? Keep reading.
Hack #1 - Learn Chinese AND use it.
Full disclosure, I'm a fully trained Chinese teacher and the General Manager of a Mandarin learning and teacher training center. I wouldn't be doing my job if I didn't say learning Chinese will definitely enrich your time in China. Many foreigners in Shanghai are able to get by without knowing much Chinese. Months go by without them even learning their own address in Mandarin. Usually they rely on their phones or their Mandarin-speaking friends. What's more is they're only frequenting shops and restaurants that cater to English speaking folks. What would you say if a Chinese person visited your country and ate Chinese food everyday? Food aside, whether it be an app on your phone (we have one!), a couple traditional Mandarin lessons or a learn-at-home workbook, you can do a little each week to improve your second, third or fourth language here. It will go a long way in helping you gain more independence in China in addition to opening you up to a world that isn't penetrable without at least a little Mandarin.
Hack #2 - Really SEE China.
You've hopefully made it to a lovely city like Shanghai (yes we're biased). Regardless of where your home-away-from-home is, you must see more of the country. We hear how cumbersome the visa process is for foreigners, so do capitalize on the freedom you have right now to hop around China. If you're not quite sure where to start for planning your trips, consider using a company. Groups like M2 adventure run quick weekend and day trips specifically catered to expats, follow their WeChat ID: M2adventureTrip. But since I have your attention...
My personal top 3 travel tips:
I highly recommend you check out Luoyang in Henan, Hangzhou in Zhejiang and Shaxi in Yunnan before you leave. Read on for my tips on visiting these places!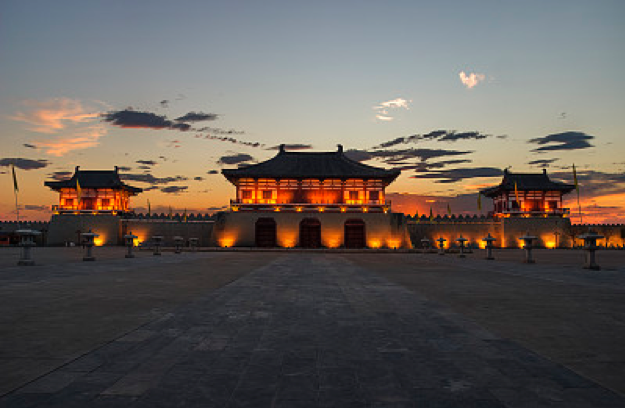 Luoyang – a great spring trip! Peony blossoms bring a burst of color to Luoyang every spring. The flowers symbolize wealth and honor and you'll notice them outside as well as in textiles, artwork, architecture and poetry from the region. Li Bai once compared imperial concubine Yang Yuhuan to a peony for the attention she commanded in the imperial court. During the festival, the park will be absolutely flooded with color drawing floral aficionados, photographers and more. Head over to dawn your head with a flower crown or to buy a bouquet from a local hawker.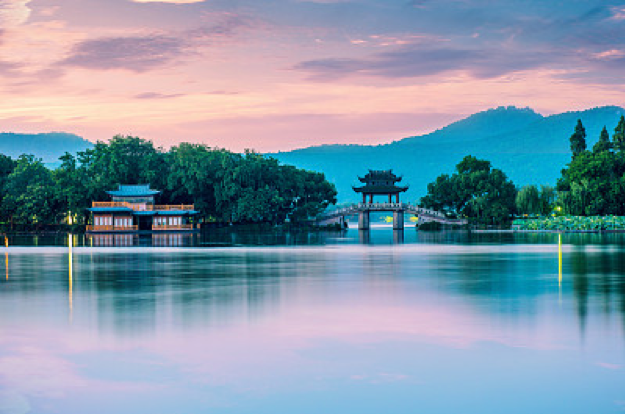 Hangzhou – for the views, anytime of year! Hang out by the tea bushes and take in the lush woodlands, ancient bridges and traditional farmhouses comes into view. Both Longjing and Meijiawu tea plantations in Hangzhou are prime spots to escape the seasonal hustle and bustle and enjoy the unique flavors of Hangzhou-style cuisine.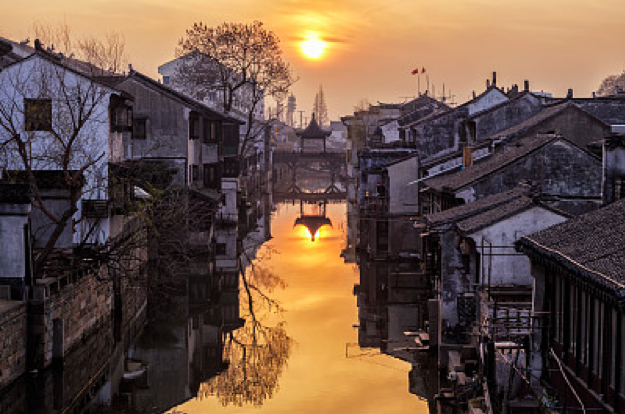 Shaxi village– for the history buffs. I recommend this especially if you need a break from Shanghai nightlife. This sleepy ancient town was arguably more significant to Chinese cultural and economic exchange than the famous Silk Road. Explore this village all day and you'll be too tired from the difficult trails winding up and down streets and ancient courtyards to do much at night anyway!
Hack #3 - Share your story
You're probably already doing this a little bit on social media but take it to the next level. For the first time ever, we're opening up our blog as a platform to share your expat story. Don't consider yourself a writer? You've probably written a couple emails and WeChat messages today. You're a writer! We're here to help and offer a couple incentives. Reach out to me personally at by email to pitch a story or a blog. Surely, we have a lot to gain from having your stories on our site, but you do too! In addition to incentives that will save you money and stretch your Mandarin-lesson dollars further, here's a couple reasons to write for us:
own your story: people know you're in China, but do they know why and what you've been up to? This is a sure way to come across in a semi-professional manner (we say semi because you don't have to blog formally at all for us, just be yourself!) Put an end to the rumours and share with your community what you're really up to in the land of the Great Wall.
influence others: you may already be sharing tips and tricks via WeChat groups. Blogging is a way to leave a bigger footprint on the expat community in China. Who knows, your blog about sports teams in Shanghai (yes, we're looking for a sports writer) could be the reason the Shanghai Softball League fills all their summer teams! (follow WeChat ID: ShanghaiSoftball to join)
So, remember… see China, learn/use Mandarin and share your expat story with your community!
About the blogger (Arvin, the blogger, at GC game: the first from left):
Arvin is a Mandarin Teacher by trade, but his real passion is for helping businesses like Mandarin INN thrive with effective management strategies. He loves to play rugby and spends his free time with his wife and two daughters or attending local football games. Go GC Suns!