If you're looking for an obscure way to spend a weekend in Shanghai, go take a gander at the People's Square Marriage Market, which happens every Saturday and Sunday from 12-5 pm. Local parents aim to find a suitable partner for their child by writing out a personal biography on a piece of white paper, and then attaching it to an umbrella (naturally). The paper will list things like income, education, age, job, family values, height, and Chinese zodiac sign. The event has been described as "match.com meets farmers' market with a low success rate" #onlyinChina.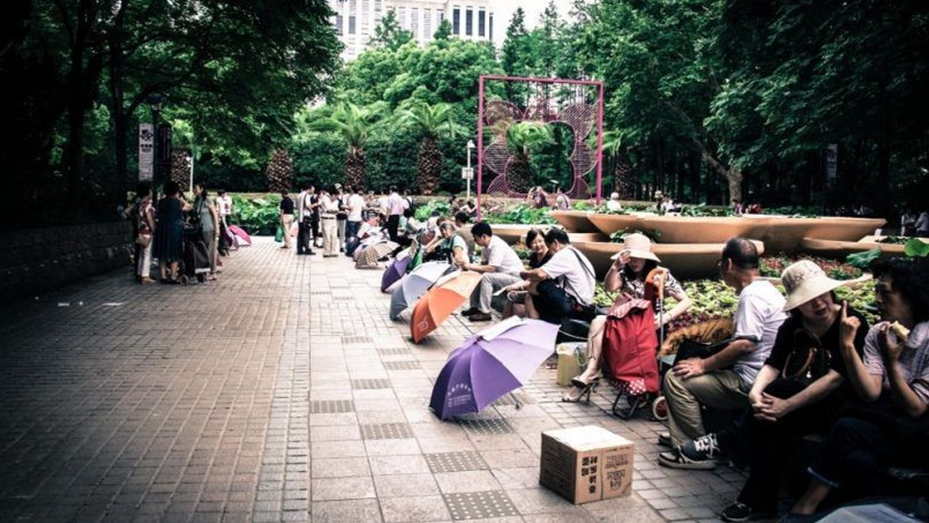 You won't look twice if you pass it on the street, but Speak Low is one of the famously "hidden" speakeasies of Shanghai. You'll walk into a tiny shop on 579 Fuxing Lu, but don't be surprised when the book-lined shelf on the back wall casually opens up into a darkly lit hallway. Follow the dim lighting to your first stop - a tiny cocktail bar on the first floor. On the second floor, you'll find a slightly larger space with a full bar - and probably a lot of people squeezed into it. Put your name on the list right away because the wait to get to the top floor will probably be long. On the 3rd and final floor, you'll walk up to what looks like…..a wall? But wait, there's more. Look to your right and you'll find a map on the wall. In order to open the secret door to this one, you have to press on a certain country. What country you ask? We'll let you figure that out……. (hint: it's not China...)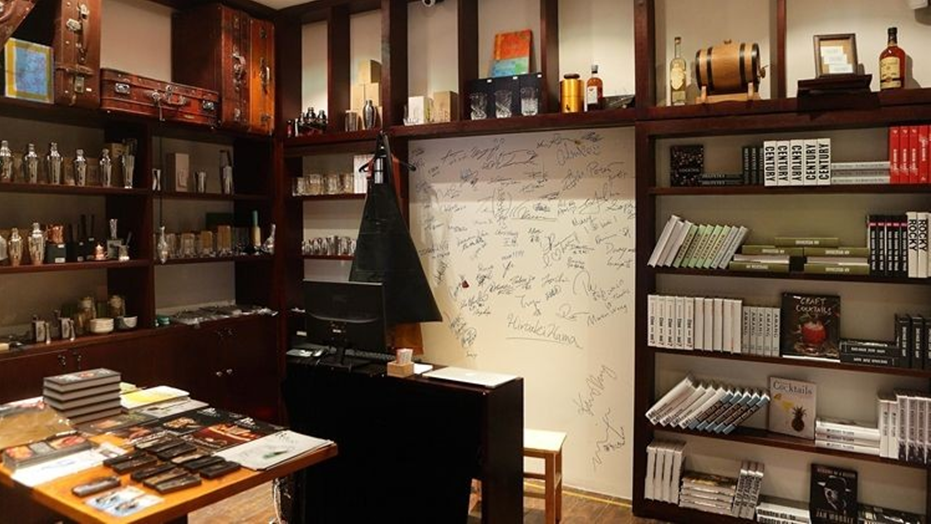 You don't have to stay at the Hotel Indigo to enjoy their fabulous rooftop with an all-encompassing view of the entire Bund. Walk straight through the lobby, and head to the top floor. Here you'll find a cocktail bar with one of the most amazing views in the city.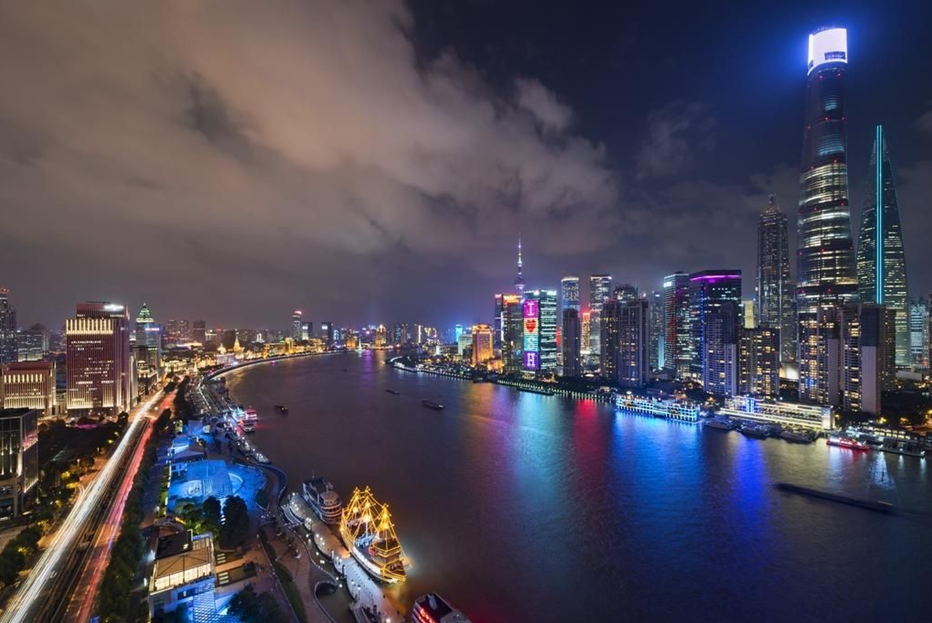 4.Kommune Kafe, Tianzifeng
Kommune is an excellent little find in the middle of Tianzifeng. You may need a map to find it, but part of the thrill of Tianzifeng is getting lost in the chaos and color of this lively market. Kommune is basically in the middle (...ish). Here you will find a charming courtyard and cozy indoor space. They serve delicious brunch, healthy smoothies, Vietnamese coffee, and also beer and bar food later in the evening (when the stringed garden lights go on). The owners are lovely - last time we were there, they even gave each of us our own hot water bottles and blankets to stay cozy during the Shanghai winter chill. Bring your dog!
Not so secret, but worth mentioning, Fuxing park is a great place to chill out on a nice day and have a picnic, or watch the locals fly kites, dance, and do Taichi. Also a great place for a jog, as there is a nice path around the outskirts of the spacious and immaculate park.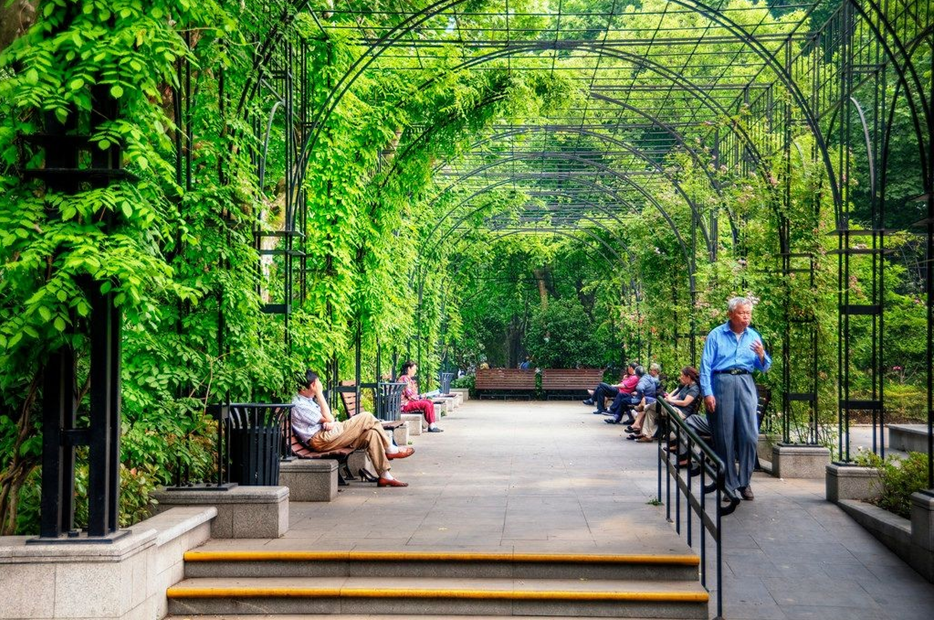 Another hidden speak-easy, the Barbershop has probably one of the coolest entrances in the city. Hidden behind a little barbershop on Yongjia Lu, you will then walk into a little back bar where one of the liquor bottles opens a secret door. Drinks can be expensive, but it's worth going for the novelty, especially if you have visitors from out of town.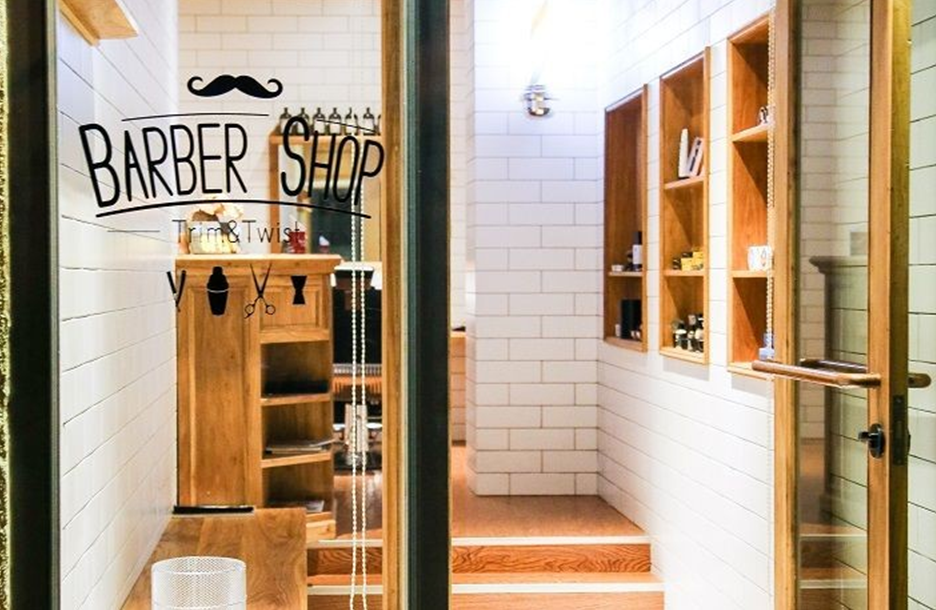 Tucked away quietly behind the Donghu Hotel, this hidden gem has no signage, so you need to be introduced to the owner Elvira over WeChat who will send you a map.to guide you there. If that doesn't intrigue you already….. wait until you hear what's on the menu! Elvira and her husband lived in Italy for over 20 years, so they are both fluent in Italian and making fresh pasta. The menu changes every day, and you will have your choice between fresh antipasti (like burratta, prosciutto, polipo, insalata), primo such as tagliolino con funghi, fresh lasagna, and secondo (filetto di manzo, salsiccia, pesce merluzzo...usually a fish or meat dish). And of course...all of the Italian wine you could possibly need or want in China.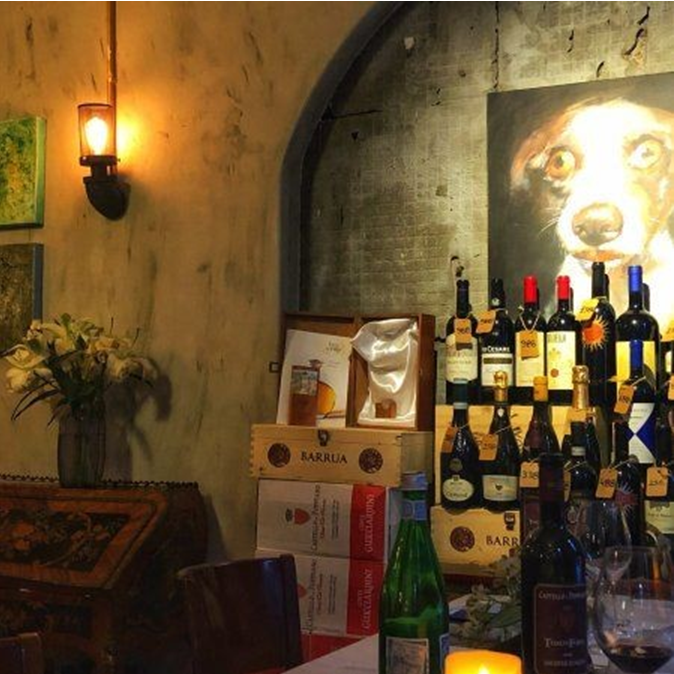 This cute little cafe is located on Yongkang Lu, one of the most pleasant streets in Xuihui. Their menu consists of sweet teas, flavoured milks, fruity drinks and lots of sugary sweetness. But….did you know that they serve a rainbow colored grilled cheese sandwich? I repeat, a rainbow. colored. grilled. cheese! Check out the pictures if you don't believe it.