If you've never stepped foot on the land surrounded by sceneries and attractions that are out of this world, you've been missing out. Today we will walk you through 8 different tourist attractions in China that are a must-visit for anyone who is traveling to China for the first time.
1. Beijing (北京Bĕijīng) - Tian An Men Square (天安门Tiān'ānmén) and The Forbidden City (紫禁城 Zǐjìnchéng)
We recommend flying into Beijing and on your first-day hail a cab towards Tian An Men Square & The Forbidden City. Located at the very center of the city, these two structures were built at the beginning of the 15th century. Many Chinese emperors (皇帝, Huángdì) between the Ming and Qing Dynasties called The Forbidden City their home. In 1987, this attraction was declared a UNESCO World Heritage Site.
You can see the famous gate upon entering Tian An Men Square, and once you've taken enough photos for the gram, you can walk through the Forbidden City to check out its amazing architecture and the history behind it.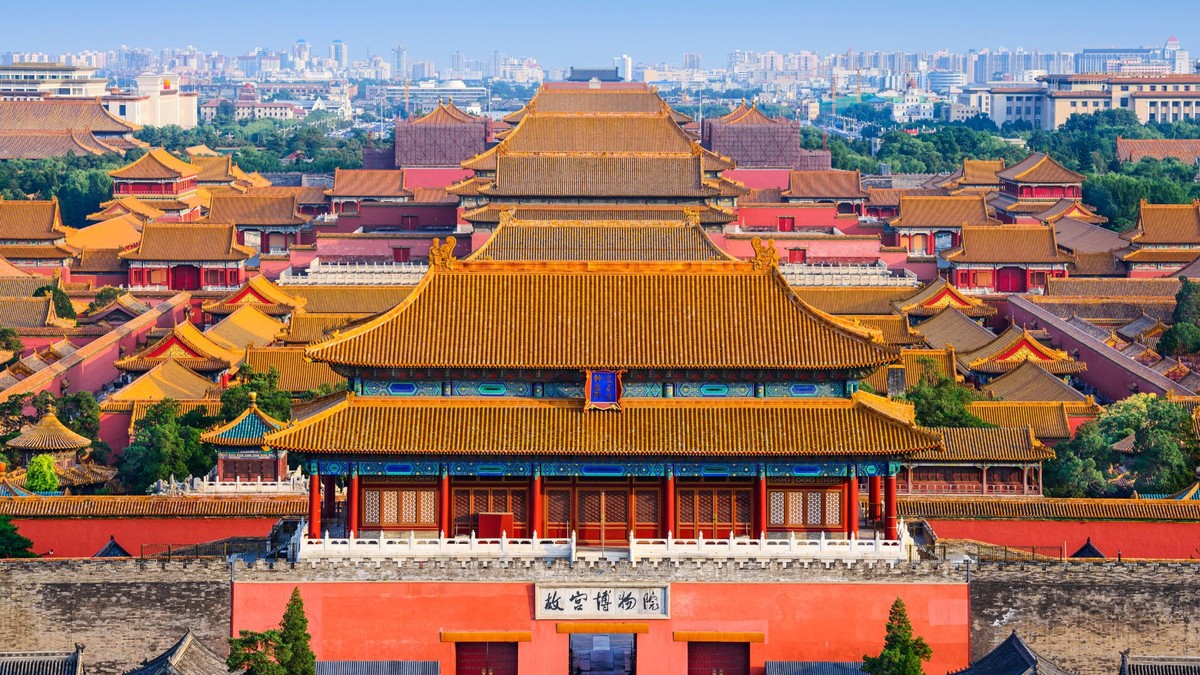 2. Beijing - Summer Palace (颐和园 Yíhéyuán) and Temple of Heaven (天坛Tiāntán)
Explore through this royal park and you'll be amazed at the Summer Palace and Temple Heaven is known for their famous pagodas and enchanting gardens.
Built-in the 1750s, The Summer Palace was initially called the Qingyi Garden during the Qing Dynasty. This is one of the largest and most highly preserved imperial gardens in China, as it was the summer resort for many notable and royal families of China during the Ming and Qing Dynasties. Now, it is one of the most instagrammable spots in China.
The Temple of Heaven used to be a sacred religious site for historic emperors to come and pray. Not only the architecture is so intricate and still holding up strong and sturdy, but the history behind these sites also adds a bonus for visiting. Historic emperors would come here and perform religious rituals. Now many locals love coming here to do morning jogs, group dancing, Tai Chi (太极, Tàijí), and many more.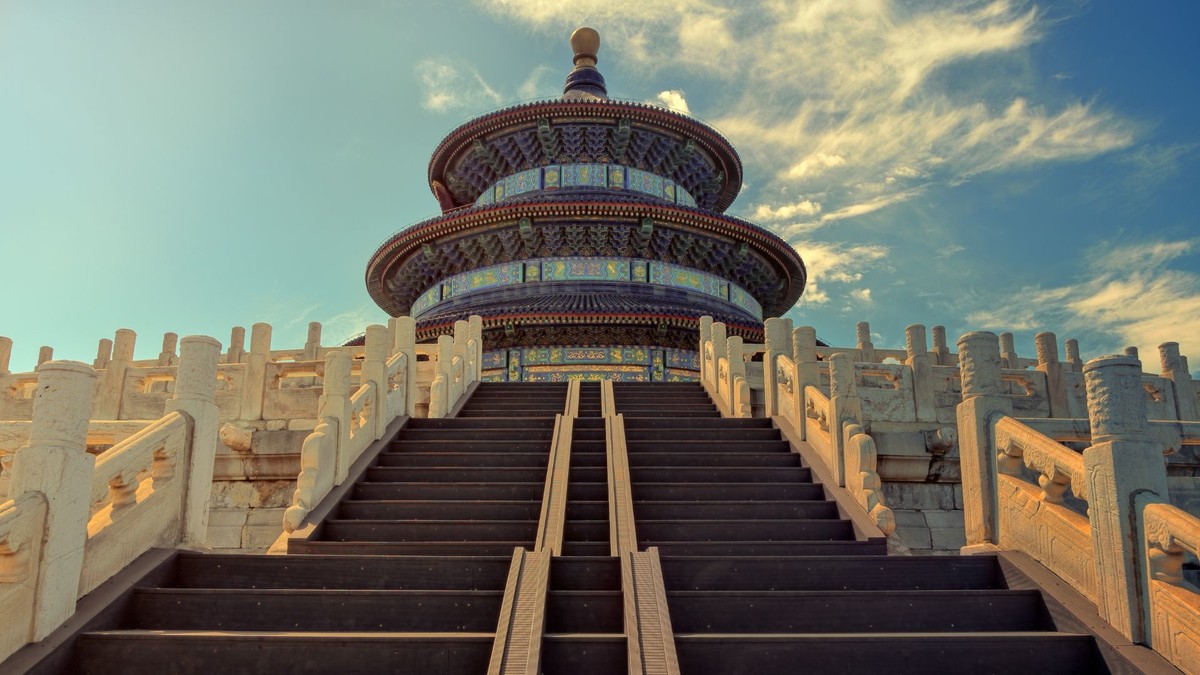 3. Beijing - Great Wall of China (长城Chángchéng)
Who isn't familiar with the Great Wall of China? We've seen it in TVs, magazines, social media, you name it. However, nothing beats the feeling of being there for the first time trying to reach the top as high as you can. The view is unbeatable and a must-do on your bucket list.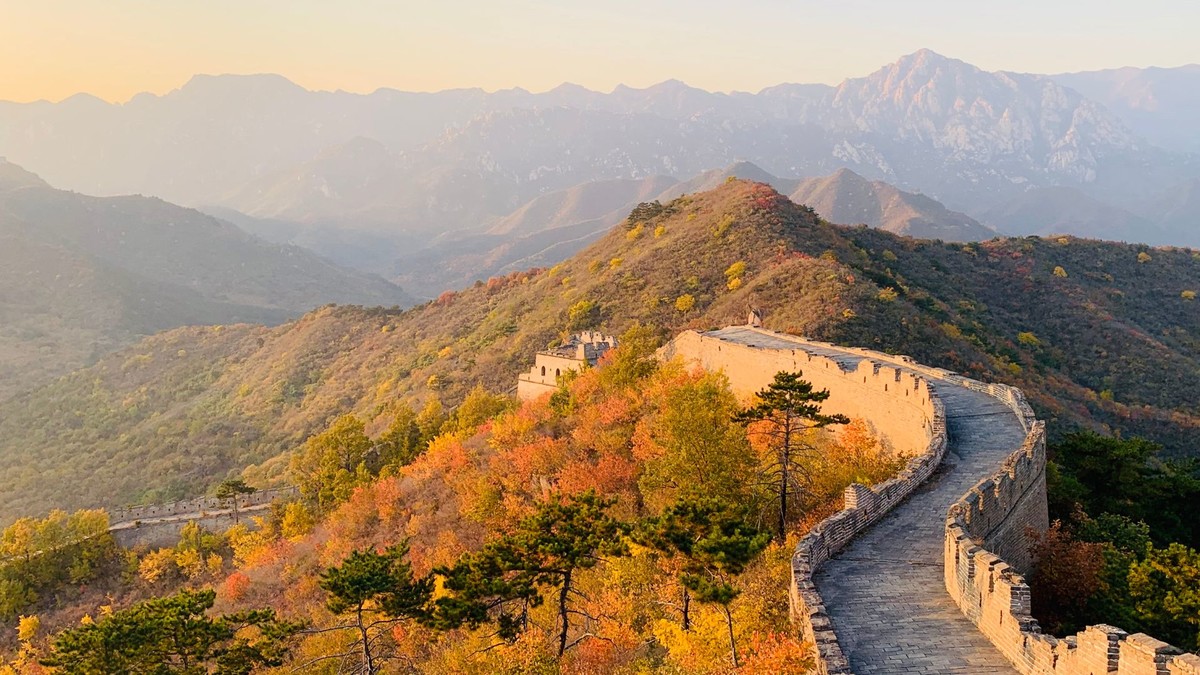 4. Xi'an (西安, Xī'ān) - Terracotta Warriors
Head to Xi'an to visit the site of the Terracotta Warriors, it is known for assembled figures of ancient soldiers that were created to protect an emperor after his death. A jaw-dropping site to see!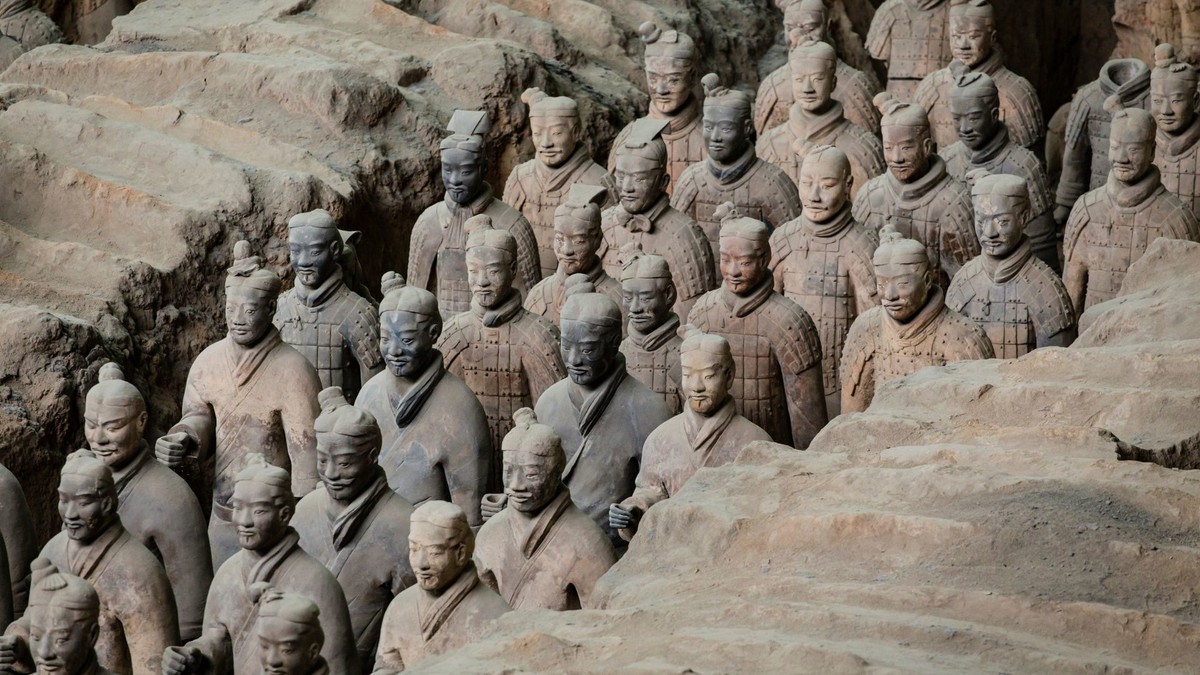 5. Chengdu (成都, Chéngdū) - Panda Base
Do you love Pandas (熊猫, Xióngmāo)? Visit Chengdu Panda Breeding and Research Centre to learn more about the origins of arguably the cutest animal on the planet, you can also learn how they prevent these lovely animals from extinction.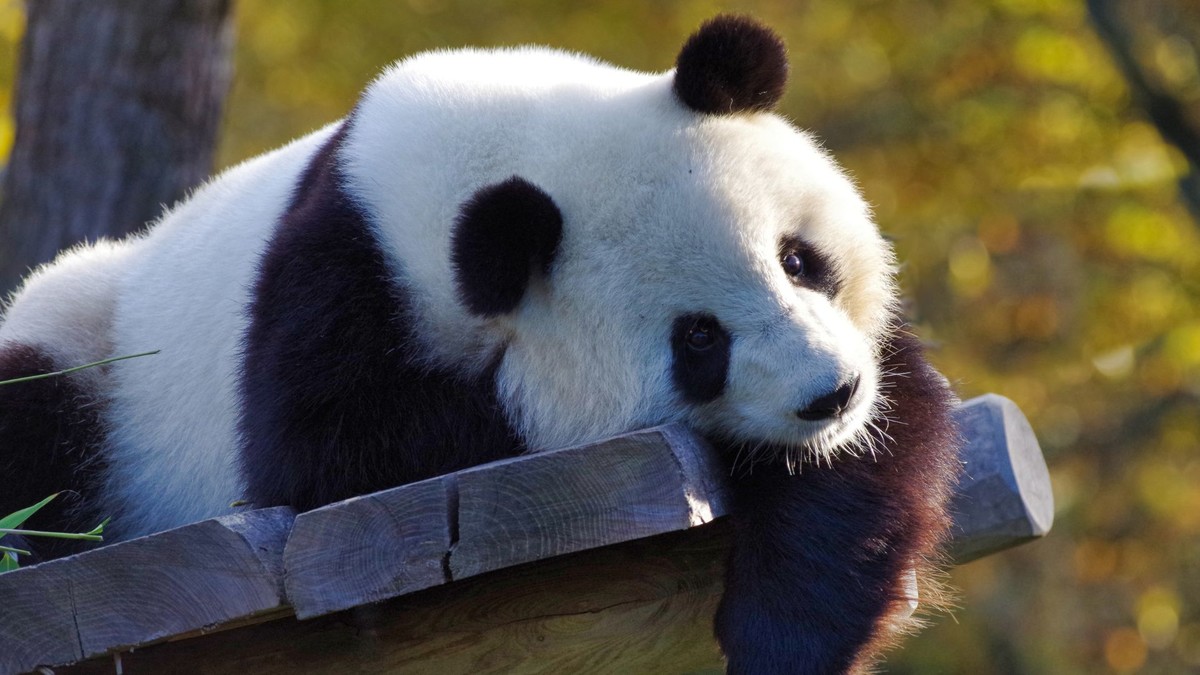 6. Leshan Giant Buddha (乐山大佛, Lèshān Dàfó)
Known as the largest Buddha in the world, it is quite remarkable and known to be built between 713 and 803. Spend the day exploring the scenic views around the area as there are many attractions to see.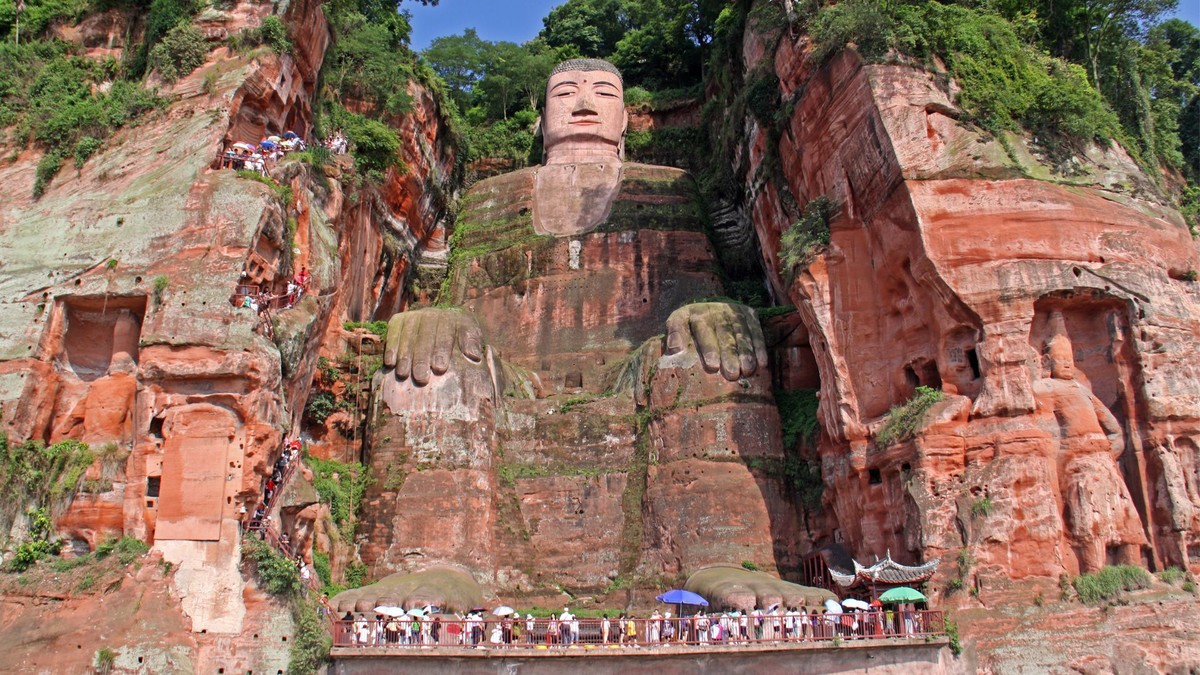 7. Jiuzhai Valley National Park (九寨沟, Jiǔzhàigōu)
This national park is not only a UNESCO site but it is also known for its multi-level waterfall and colorful lakes. It has a dreamy scenery that although pictures are worth a thousand words you have to see with your own eyes!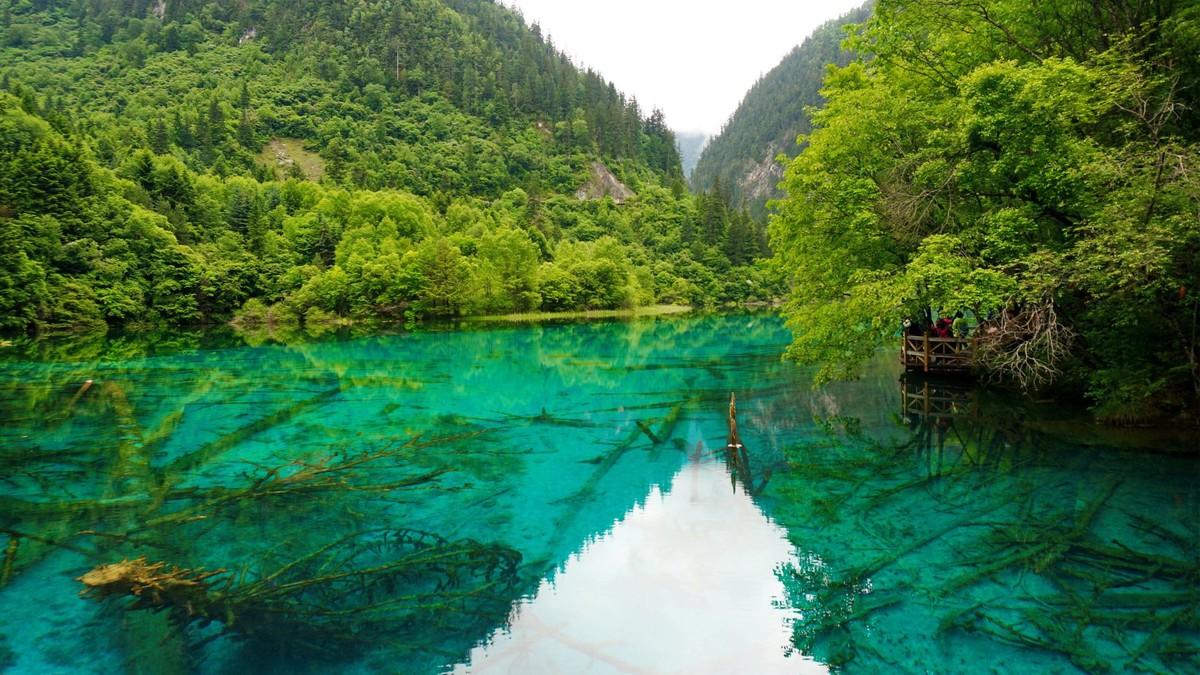 Jiuzhai Valley National Park
8. Zhangjiajie Mountains (张家界, Zhāngjiājiè)
You can ride a gondola that starts from downtown and goes up to overlook the Zhangjiajie mountains, which inspired the movie Avatar! You can enjoy the panorama views, which are famous for the strange-shaped pillars, hidden valleys with clouds, and limestone caves.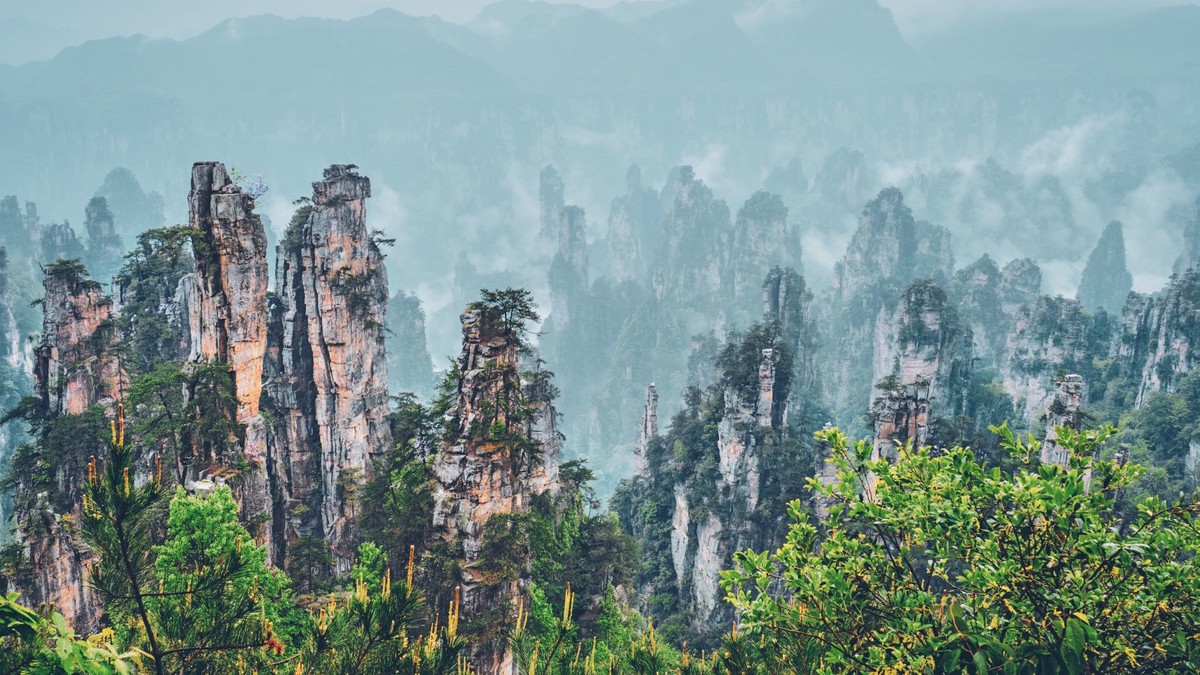 China has a lot to offer and while 8 of these spots are just the highlights, there are more to traveling in wonderful China!

Learning Chinese can help you travel better in China! If you are looking to learn Chinese, mandarininncloud.com is your place to successfully help you to learn, regardless of your age or level of understanding!
关注我们的微信公众号,每周都有国际汉语教学的最新资讯,以及近期课程优惠等: