Have you seen Pixar's film "Coco"? I recommend you to take a look, at least at the trailer. The story is about a 12-year-old boy named Miguel, who is accidentally transported to the Land of the Dead to help his great-great-grandfather, a deceased musician, return to be among the living family. I was really impressed and moved to tears when Miguel sang the song "Remember me" to his great-great-grandma Coco. The concept for the film is drawn from the "Day of the Dead" celebration in Mexico and it got me thinking, China has a couple holidays with similar concepts. However, before I get into the differences between each festival, we have to cover how and why ghosts appear in Chinese culture, traditions and holidays.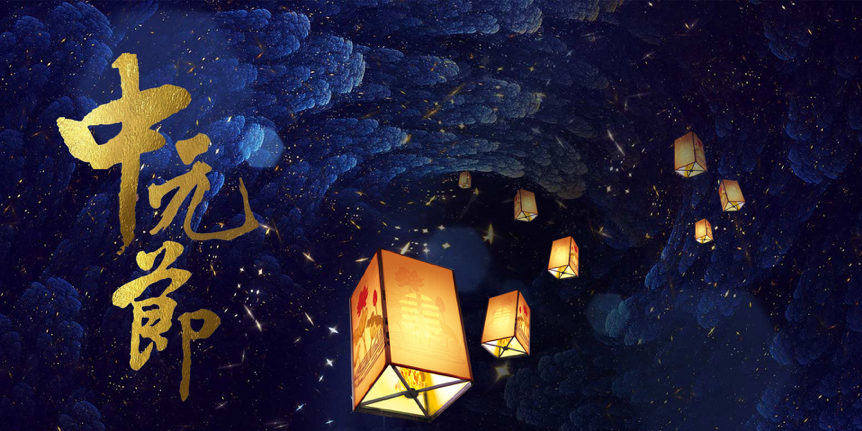 Ghosts, but not the "BOO" kind… in a nutshell.
We recognize a variety of ghosts or spirits in China. The traditional belief is that people become ghosts when they die. Then they will go to the underworld and be judged whether they are kind and good. If they are judged to be guilty, they will be sent to the eighteen levels of hell and suffer punishment as well as tortures forever. There's a lot more to ghosts and spirits in Chinese folklore, but for simplicity's sake, I'll share three of the most widely recognized of them all:
1. "orphaned ghosts,"(孤鬼)who left no descendants to make offerings to them.
2. "vengeful ghosts,"(厉鬼) who have died in an accident and want to seek revenge for an unnatural death.
3. "hungry ghosts,"(饿死鬼)who usually have huge mouths and are constantly hungry because they can never get enough food to satisfy them.
How does China recognize the dead?
We have three Ghost Festivals here and each of them is unique. Tomorrow, August 25th (the 15th day of the seventh lunar month) is Zhongyuan Festival, but I prefer to go in order of when they happen, so let's start with Qingming.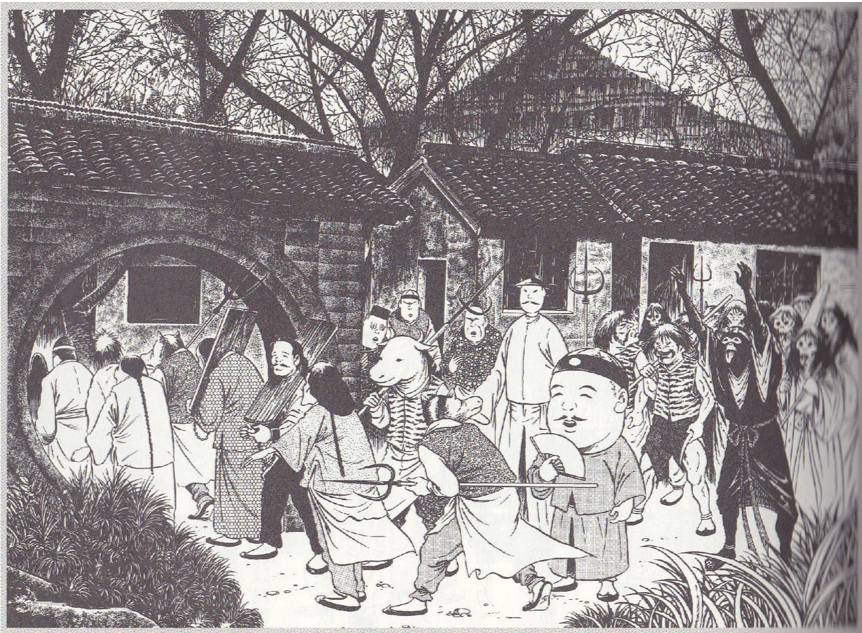 Qingming Festival… aka respect our ancestors' day
Qingming Festival is just like Mexico's Day of the Dead holiday, be that we worship our ancestors. During the Qingming Festival, cleaning the tombs and paying respect to the dead with offerings are the two important things to pay respect to deceased relatives. The dead person's favorite food, wine and chopsticks are offered in front of their tombs, along with paper money. These sacrifices are all burned in the hope that the deceased will not lack food and money in the afterlife. Along with the depressed mood, some people will write poems in memory of their relatives. This is probably why Qingming is frequently mentioned in Chinese literature. Here is one of the most famous poems, ask your Mandarin teacher to go through the meaning with you: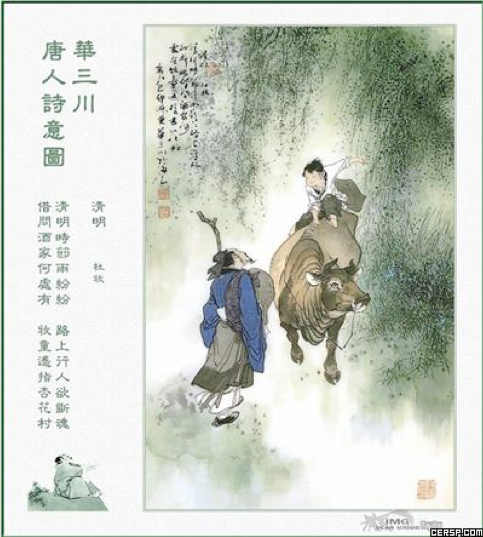 Zhongyuan Festival (中元节 Zhōng yuán jié)… when bad luck superstition is at an all-time high.
When I was little, I loved to play in the park with my friends after supper. I remember one day I wanted to go outside to do just that and my grandma told me I shouldn't be outside, especially when the sun goes down on Zhongyuan Festival. Also known as Ghost festival or Hungry Ghost Festival, The Zhongyuan Festival is on July 15th in the lunar calendar. The Lunar July is also regarded as the Ghost Month. Every year, on the first day of Lunar July, the gate to the underworld opens and the ghosts return to the living world for a one-month "vacation". Unlike other celebrations for the dead, the Hungry Ghost Festival seems to pacify the hungry ghosts, the orphaned ghosts, and the uncared-for ghosts. These are ghosts of those who died by accidents, by drowning or hanging and are unwilling to reincarnate. Chinese go out that day with more caution than usual. Many people avoid getting married, traveling, moving into new homes or opening businesses lest it cause misery.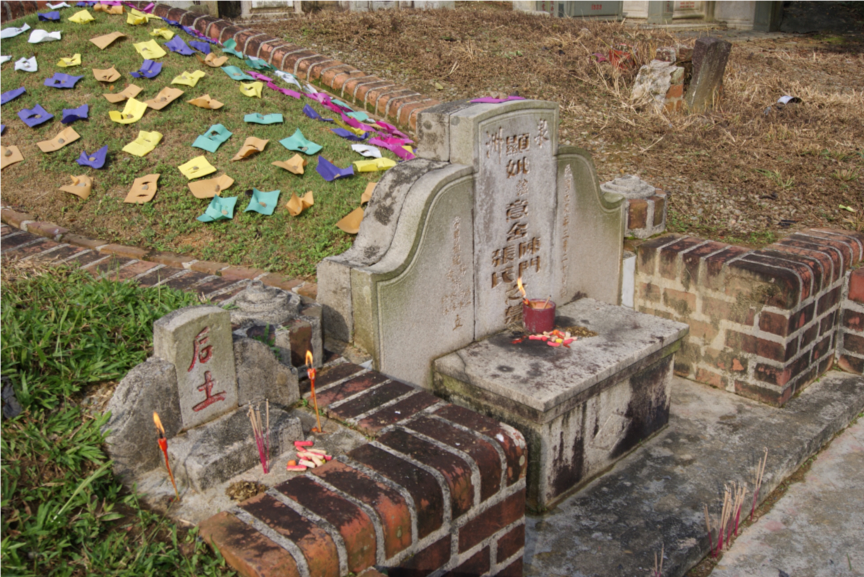 Winter Clothes Festival(寒衣节) … burn winter clothes to keep the ones we love warm in the afterlife.
Winter Clothes Festival which falls on the first day of Lunar October is also a day for people to offer sacrifice to their ancestors. It is said that around the time of the Winter Clothes Festival, it's starting to get cold, which makes many miss those they have lost. Tradition says we will burn clothes for the dead to protect them against the harsh winter. There are a great number legends about the origins of Winter Clothes Festival, but the famous one, is the legend of "Meng Jiangnv bringing down the Great Wall with her tears" (孟姜女哭长城) . It is said that Meng's husband was forced to build the Great Wall. As the weather was getting colder and colder, she made some winter clothes over a night and packed up the luggage to give to her husband. Unfortunately, when she arrived at the Great Wall, she was told that he had been buried under the Great Wall because of overwork. Hearing the news, she was shocked and couldn't help bursting out crying, which caused one part of the Great Wall to collapse. In order to remember Meng Jiangnv and her husband, people named the day "Winter Clothes Festival".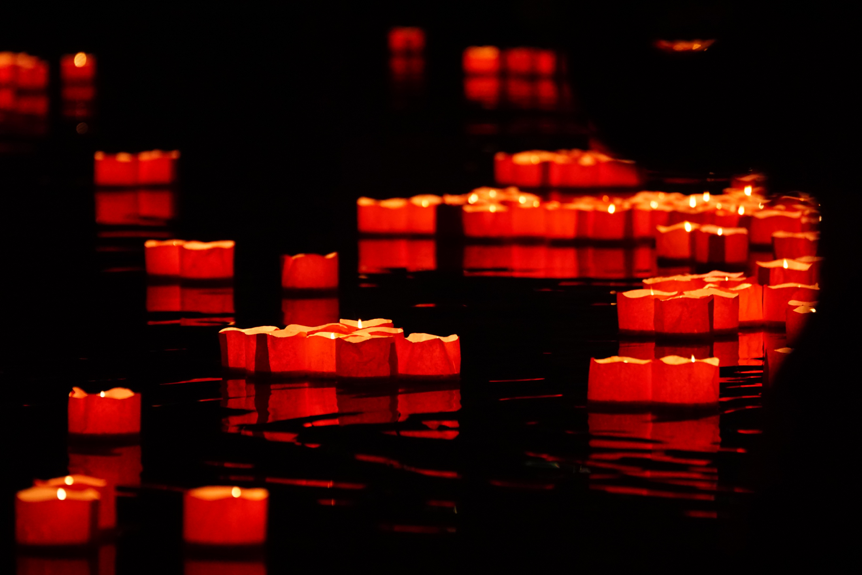 Why don't we talk about ghosts?
In China, talking about ghosts in public is a taboo. For this same reason, Chinese people seldom dressed up as ghosts. We respect ghosts and gods, and we also want to keep away from them. On Halloween, western children go "Trick or Treating" wearing costumes, knocking on doors and hoping for candy. But in China, some children are not allowed to go outside on Ghost Festival and often times parents will not explain why, because they wouldn't want to bring misfortune. Can you imagine not being allowed to "Trick or Treat" with all your friends? Comment below with how your country celebrates or honors the dead. I think we have China and Mexico covered, but does your hometown have a special tradition? I'd love to hear!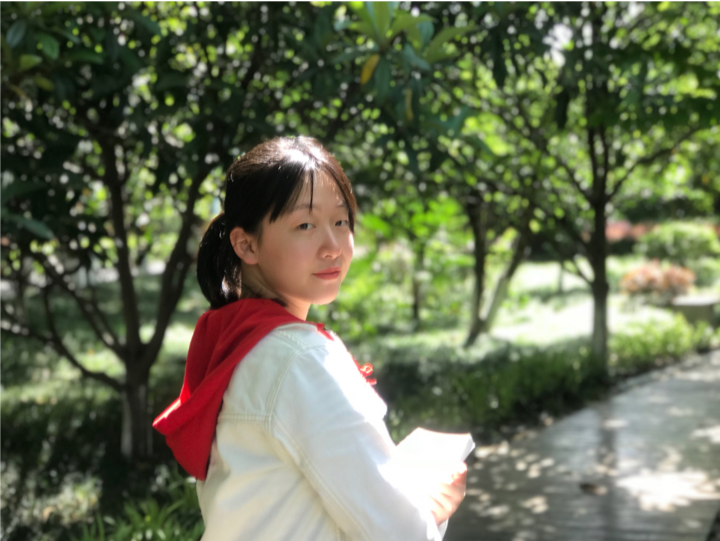 About the blogger:
Vivi is a rising sophomore at Shanghai Business School. As a business student with English expertise, she's helping Mandarin Inn with social media this summer as our Marketing intern. A fervent movie lover, black and white especially. If you love old movies, let her know. She's always up for making connections through movies, travel and blogging!