Alright Shanghai'ers, spring is finally upon us! It is time to turn the heat off and put your winter jackets back into storage. Hallelujah!
Spring is, for many, by far the best season in Shanghai. We've made it through the brash winter cold and we're just starting to secure our list for the best patios in the city (stay tuned for the next blog). The trees are starting to bloom, the days are longer, brighter and warmer, and our moods are heightened by the extra light and raise in temperature.
A changing of the season can mark an energetic shift in our environment and ourselves. You may even notice yourself getting sick as your body adjusts to the change in temperature, pollens, or allergies, (so make sure you're getting that vitamin C).
There are many things that we can do to mentally, physically, and spiritually prepare ourselves for this change in season. Here are 5 suggestions you can try that will make you feel great during this spring season:
1.
Connect with yourself by connecting with nature and the outdoors. One of the best parts of spring is that the days are longer, so there is still plenty of time to enjoy the daylight warmth and fresh air after work.
Try going for a long walk around through a local park, or even venture a little bit out of the city to places like Moganshan or Dianshan Lake on the weekend. Here you will be able to enjoy the sounds of nature along with some invigorating peace and quiet.
This can be a wonderful way to disconnect, refresh your mind, and feel gratitude for the good things in your life and the new season ahead.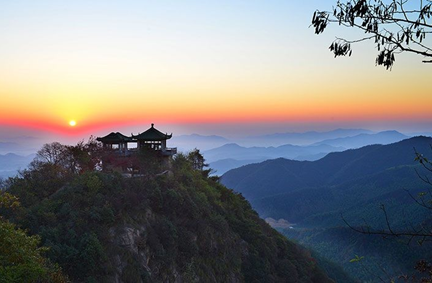 2.
Fresh flowers! Recently there have been an influx of new flower shops in my neighborhood, and it makes me so happy. I've made a small effort to cut down my almond latte intake in order to spend a little extra on fresh flowers, and it has genuinely had a positive affect on my mood.
Make a point to bring some sort of flowers or plants into your living space this spring. Plants or flowers bring life,color, and a new vibrant energy into your space. They also make your place smell delicious!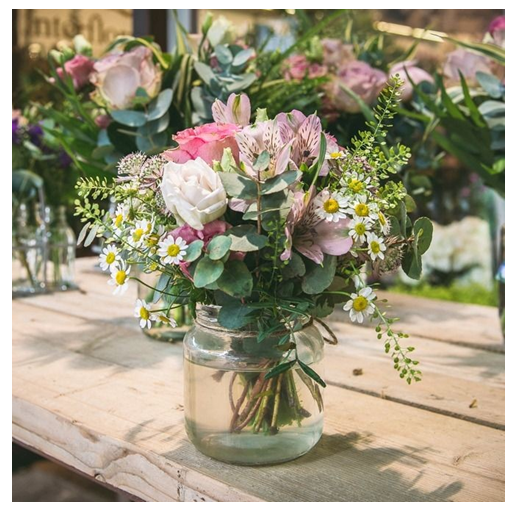 3.
Clear out the clutter. Now is a perfect time to go through your closet and get rid of anything you feel that you aren't using or wearing anymore. It might be tough at first to give away that orange cardigan you haven't worn since 2015, but the feeling you get after de-cluttering your space is truly reinvigorating.
Our surroundings have a strong influence on our state of mind, and for most of us, a clean and organized space leads to a more clean and productive mind.
* There is a service in Shanghai that provides a clothing pick-up service free of charge. The service is called Flying Ant, and you can easily schedule appointments on WeChat to have them pick up a bag of your old clothes right from your doorstep and recycle them for further use. Add them on WeChat: Feimayi ("Flying Ant")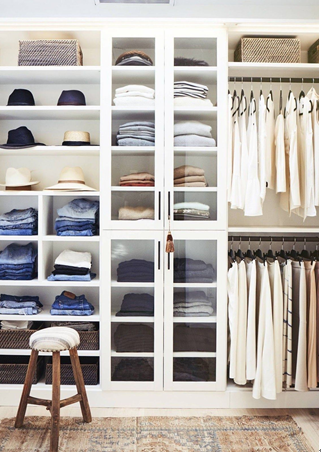 4.
Eat with the seasons. Another wonderful part of spring means that there are new fruits and vegetables fresh out of harvest! The strawberries especially have been extra big and juicy lately at my local wet market. Try this recipe for a delicious and simple Strawberry Spring Salad.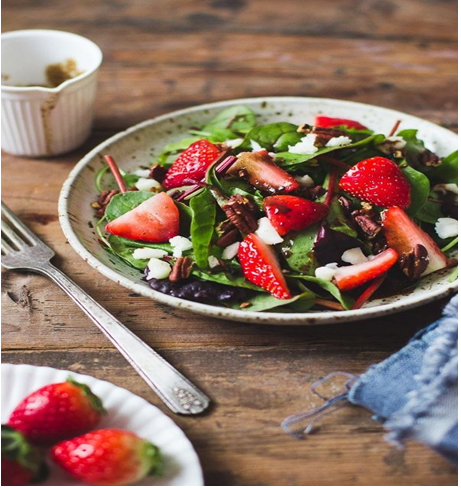 5.
Along with the old cardigan, let go of other things in your life that aren't serving you. Spring is the season of new growth, rejuvenation and rebirth.
Take some time now to sit in reflection, journal, and acknowledge what you're ready to let go of, and what you would like to manifest into your life.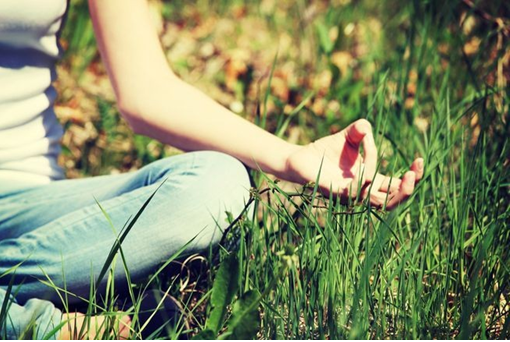 About the blogger:
Emily is a two-time Olympian and 2012 Olympic bronze medalist with the Canadian Women's Soccer Team. Since retiring from professional soccer, Emily has explored her other passions such as traveling, yoga, snowboarding, and eating her way through any new country she visits. Emily moved to Shanghai a few months ago with her boyfriend Taylor, and is now working as a fitness instructor and youth soccer coach. They live in the French Concession with their adorable adopted dog, Griffey.