The Spring Festival is upcoming, and a majority of Chinese are going to return home or plan a journey with their family. There will be a continuously increasing volume of passengers, named " the Spring Festival travel rush".
Do you intend to take a trip during these days? Here are some phrases that you must know before taking off. Let's learn how to say them in Chinese!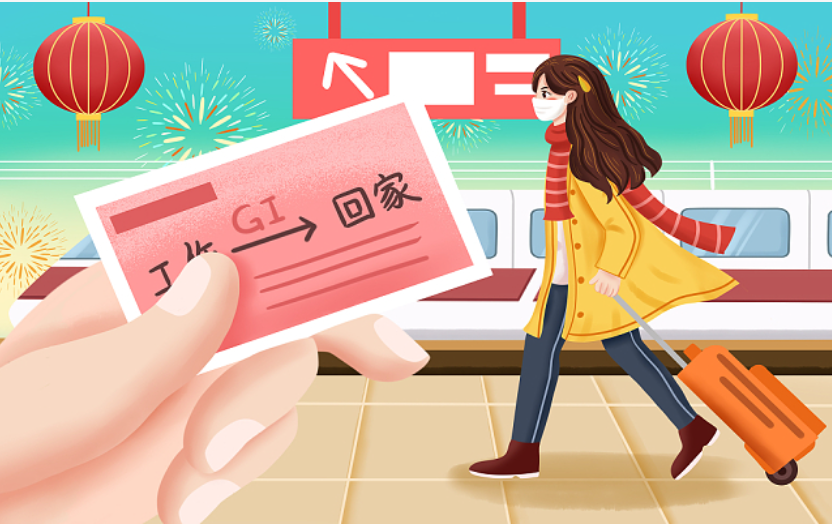 1、导游 dǎo yóu (tourist guide)
Nǐ lǚyóu de shíhòu,zhǎoguo dǎoyóu ma?
Did you find a guide when you were traveling?
2、搭乘 dā chéng (travel by)
Nǐ zài chēzhànwài kě dāchéng chūzūchē.
You can get a taxi outside the station.
Tāmen dāchéng le yī liàng lùguò de huòchē.
They shared a ride on a truck.
3、自驾游 zì jià yóu (self-driving tour)
Wǒmen kěyǐ yīqǐ zìjiàyóu.
Niánqīngrén zuì xǐhuān zìjiàyóu.
Young people enjoy self-traveling travel the most.
4、抢车票 qiǎng chē piào (fighting for bus or train tickets)
Chūnjié qián qiǎng chēpiào yǐjīng chéngwéi guànlì.
Fighting for tickets has become a convention in the days before the Spring Festival.
Wǒ jīnnián méiyǒu qiǎngdào chēpiào.
I didn't get the train ticket this year.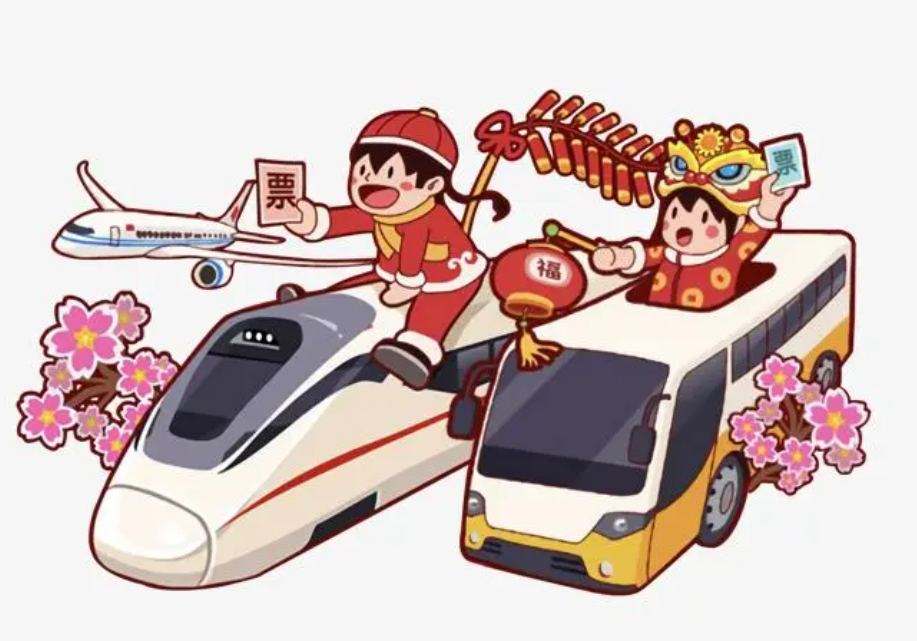 5、导航 dǎo háng (navigation)
Méiguānxì,wǒmen yǒu dǎoháng.
Never mind, we have the navigation system.
Wǒmen kěyǐ zài zǎochén kàn fēngjǐng.
We can see the view in the morning.
Kūnmíng yǐ fēngjǐng yōuměi zhùchēng.
Kunming is famous for its scenic beauty.
7、预订酒店 yù dìng jiǔ diàn (hotel reservation)
Wǒmen xūyào tíqián yùdìng jiǔdiàn.
We need to book hotels in advance.
Wǎngshàng yùdìng jiǔdiàn shì jiàn lìng rén tóuténg de shì.
Booking hotels online is a headache.
8、收拾行李 shōu shí xíng lǐ (pack up)
Tāmen zhǔnbèi shōushí xínglǐ huíjiā.
They are going to pack up and return home.
Shōushí xínglǐ shì yī xiàng dà gōngchéng.
Packing is a huge project.
If you want to know more about Chinese phrases and culture, welcome to try our newest coupons and learn Chinese smarter with Mandarin Inn!
Groups are available for a trial~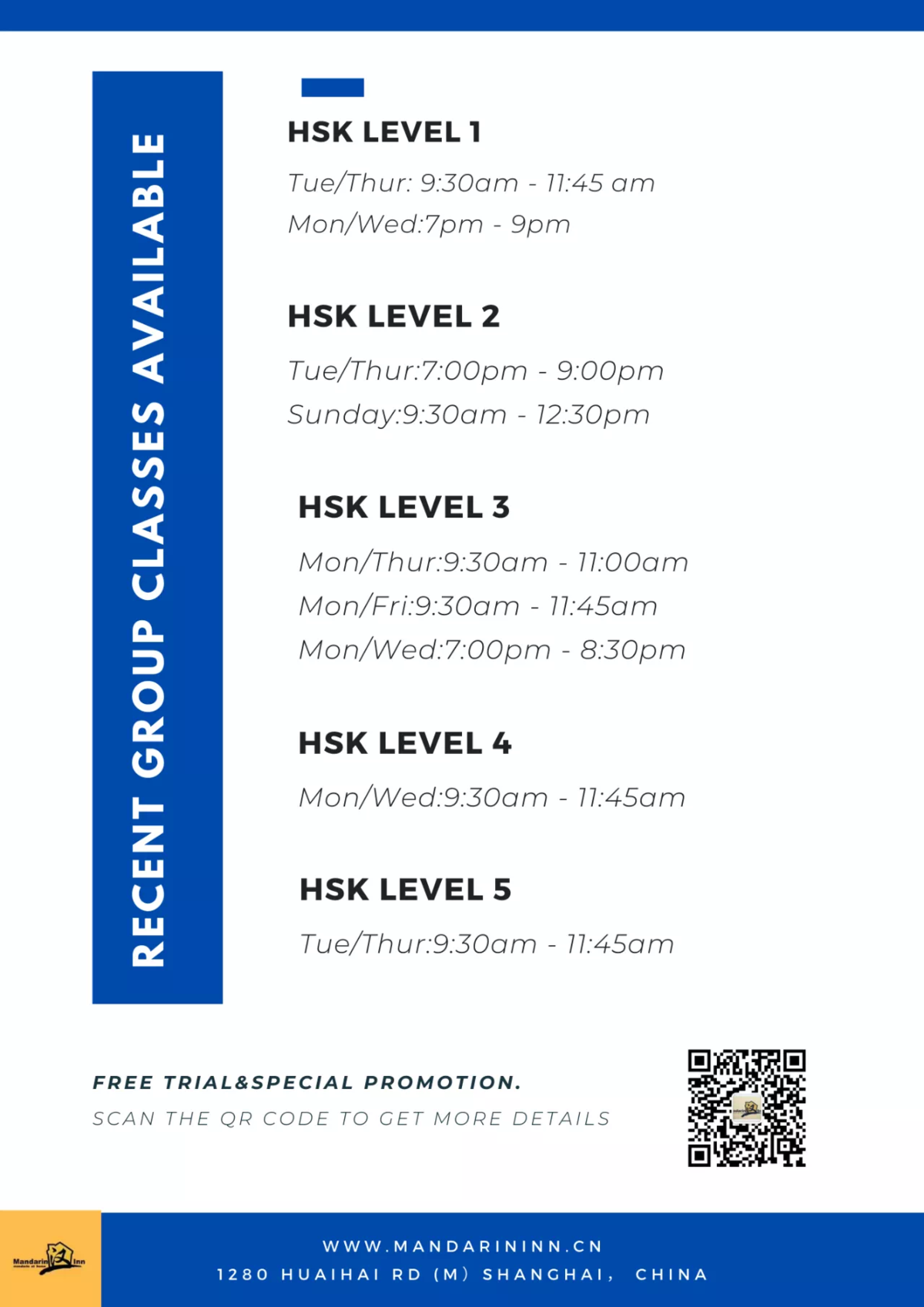 Scan the QR code to get more promotion information about Chinese courses.