Being a former pro athlete and a fitness trainer in Shanghai, I am a big advocate for eating healthy and feeling good about what you're putting into your body. That being said, eating healthy doesn't mean you have to sacrifice flavor and enjoyment - especially when you're in Shanghai and there just happens to be a ton of healthy and delicious options to choose from.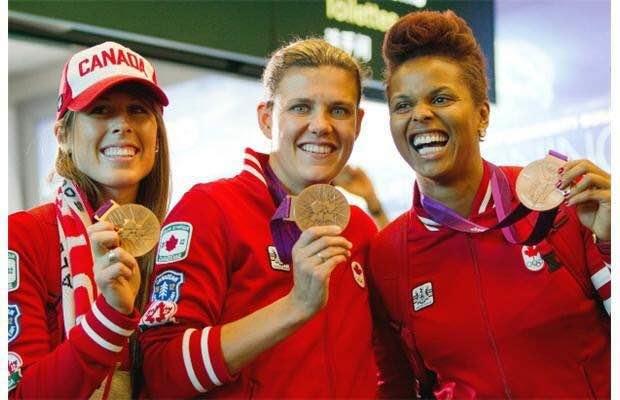 I'm originally from Vancouver, Canada - a city where practically everyone walks around town with a yoga mat across one shoulder and a green juice in the other hand. The majority of people hike, run, bike, or do yoga, and kids roam the streets with names like "Organic" and "Farm Fresh" (just kidding on that last part). The point is, I was very used to having an overabundance of healthy food options at my disposal.
When I first came to Shanghai six months ago, I honestly wasn't expecting there to be many healthy options to choose from. I had spent some time in China previously but had never spent any significant amount of time in Shanghai, so I wasn't sure what to expect. Upon getting here however, I was blown away by how forward the city was in terms of having healthy, organic and sustainable options to eat.
Even since I arrived, it seems that there have been more and more great spots opening all over town. Healthy delivery services are increasing in popularity as well (Revo, Saucepan, Tribe, Kate and Kimi are all great).
So after being in Shanghai for six months and trying all the food I possibly can, I have narrowed down my "healthy" list to my top 5 restaurants.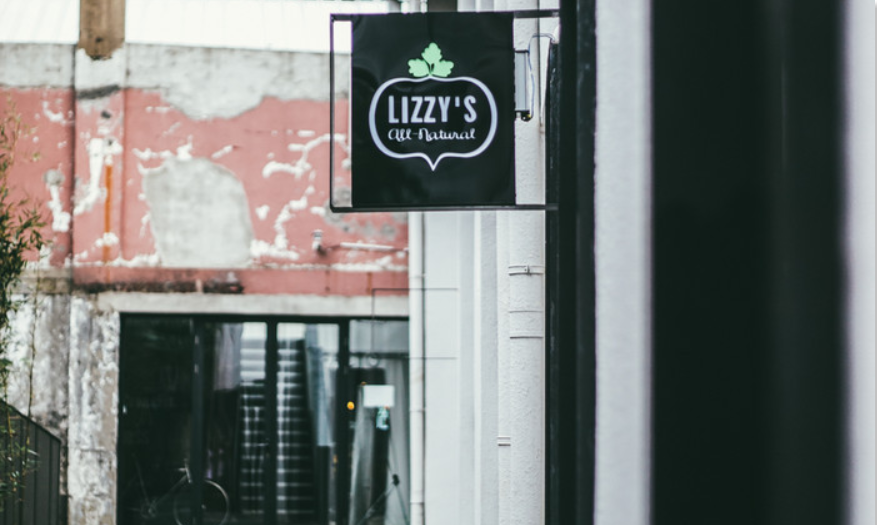 If you've been in Shanghai for any amount of time, you've probably noticed Lizzy's smoothie products around the city. Started by an American Holistic health coach with a passion for healthy and sustainable living, Lizzy is one of the more well known health gurus in Shanghai (she is also a yoga and meditation teacher, energy healer, and sound therapist!). Lizzy's has two locations (758 Julu Lu and 667 Changhua Lu), but you can also order her smoothies, smoothie bowls, fresh juices, vegan cookies, energy balls, nut butters and more directly from their WeChat store, Sherpa, or from KateandKimi.com.
My favourite smoothie is the Basil Drop: coconut milk, basil, avocado, mango, pineapple, bee pollen, spinach and lime. I also can't get enough of her smoothie bowls or the protein bliss balls. Actually I can't get enough of everything on the Lizzy's menu.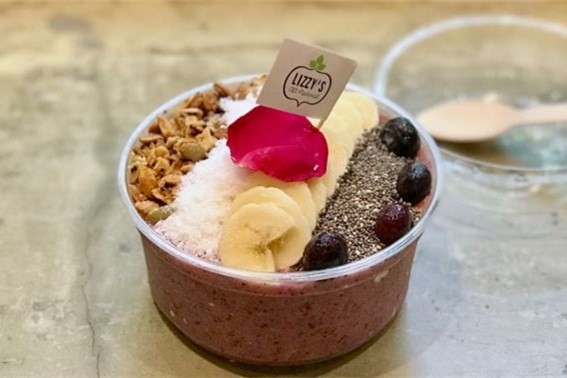 If you're interested in yoga or meditation, Lizzy also has a beautiful studio called Zenergy Wellness, located on No. 66 North Shaanxi Road.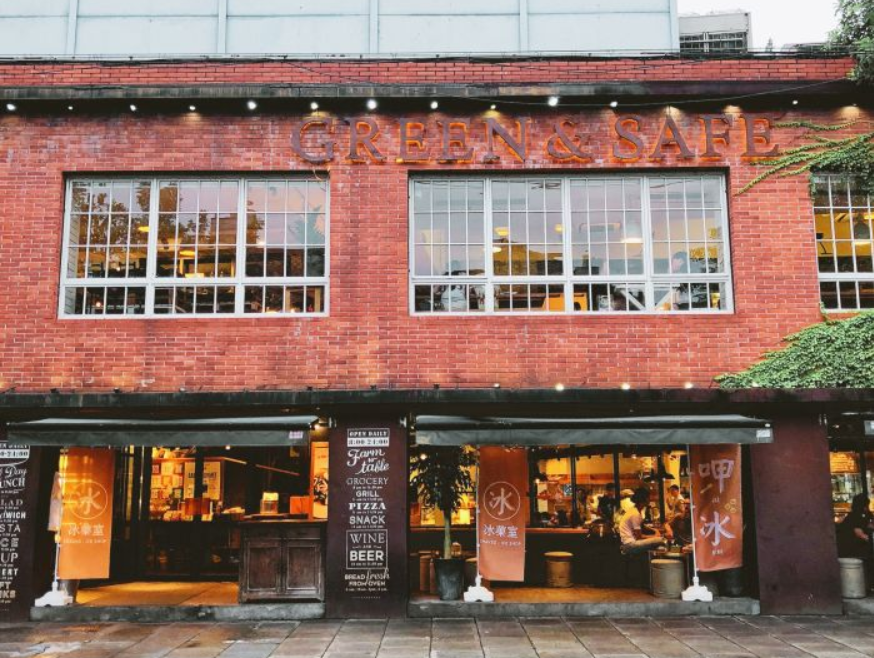 Located on Dongping Lu, one of my favorite streets in Shanghai, Green and Safe reminds me of Kitsilano beach, one of the most popular neighborhoods in Vancouver. The bustling restaurant has an open air indoor/outdoor concept, with a cozy chairs, cushions and wooden tables situated underneath their awning. The building itself is beautiful - a two-storied old brick building covered in ivy - the top floor serving as an extension of the restaurant downstairs with a casual wine bar up top.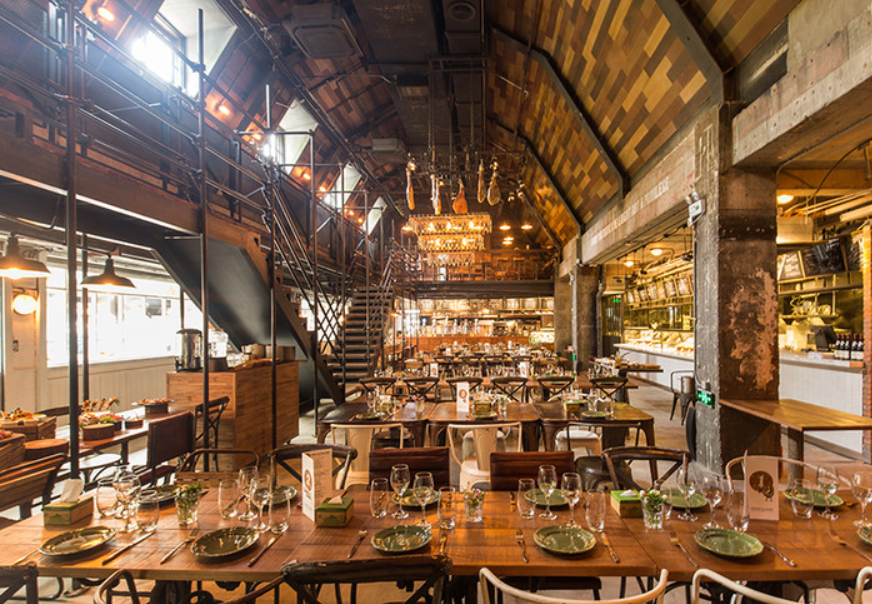 Cool building, laid back beachy vibes, and delicious food and drinks. The only con: the price point can be a little on the pricey side, however the food typically doesn't disappoint. Apart from the food, the atmosphere is the biggest selling point for me.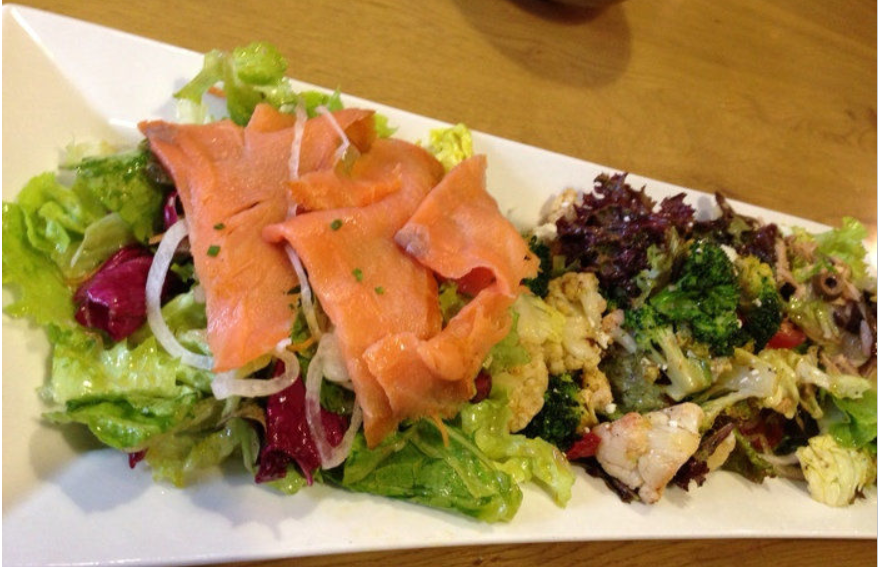 The menu has lots of variety: salads, smoothies, sandwiches, pasta, baked goods, coffee...
My favourite dish is the beet and smoked salmon salad, or the salad trio (you pick 3 of any salad). If you're looking to indulge, go for the blueberry lemon tart. SO GOOD. They also have a nice fresh pressed juice and smoothie selection.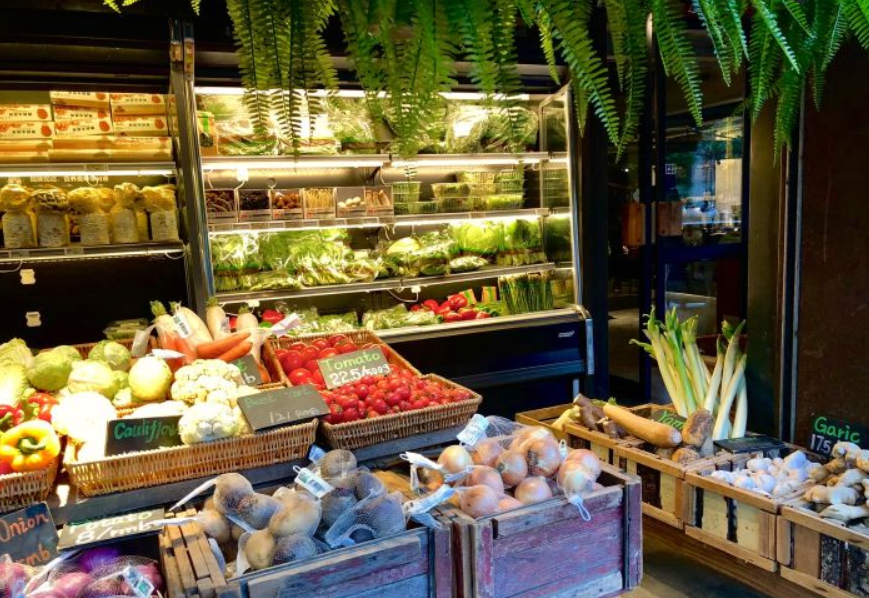 The best part about Green and Safe is that they prepare their dishes using ingredients sourced from their own organic farm in nearby Kunshan. They also have a small high end gourmet grocery store on the first floor where they sell produce and meats grown and raised at the farm.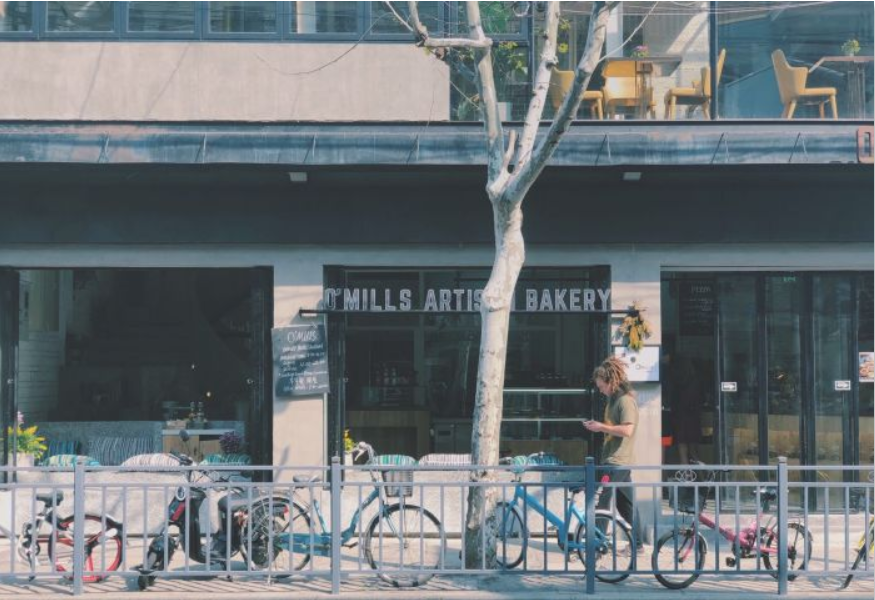 Located on Yongjia Lu in the south French Concession, O'mills Artisan Bakery is one of my favourite places in Shanghai to go for coffee, lunch, or to do some work on my computer. The beautiful bakery and restaurant was started by Xiao Xiao, a well known chef and former host of her own televised cooking show. Xiao Xiao felt the need to share her passion for health conscious eating in China, and her goal was to bring a restaurant with healthy and creative twist to Shanghai. O'mills is the third restaurant she's opened.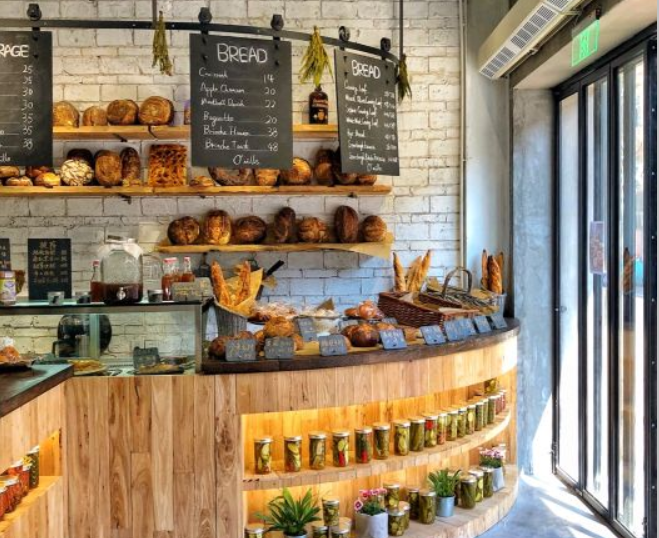 The layout at O'mills is beautiful. The entire first floor is open to the outside, and there are cozy little pillowed nooks where you can sit and do work or enjoy a coffee and meal with friends.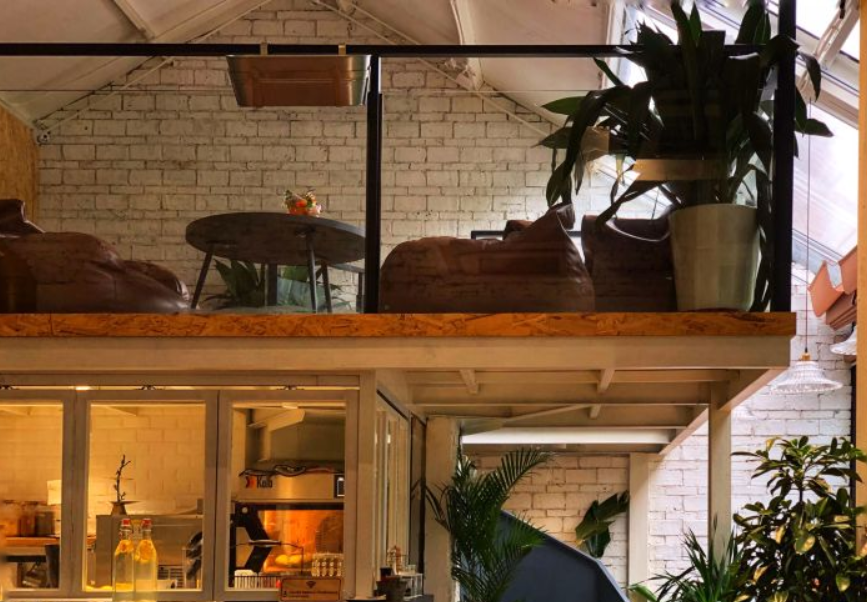 While the smell of fresh bread will make you want to order an entire baguette, there are lots of vegetarian options like zucchini pesto pasta, quinoa feta salad, beet vegetarian burger, avocado toast and more. Their almond milk lattes and fresh juice are also a favourite.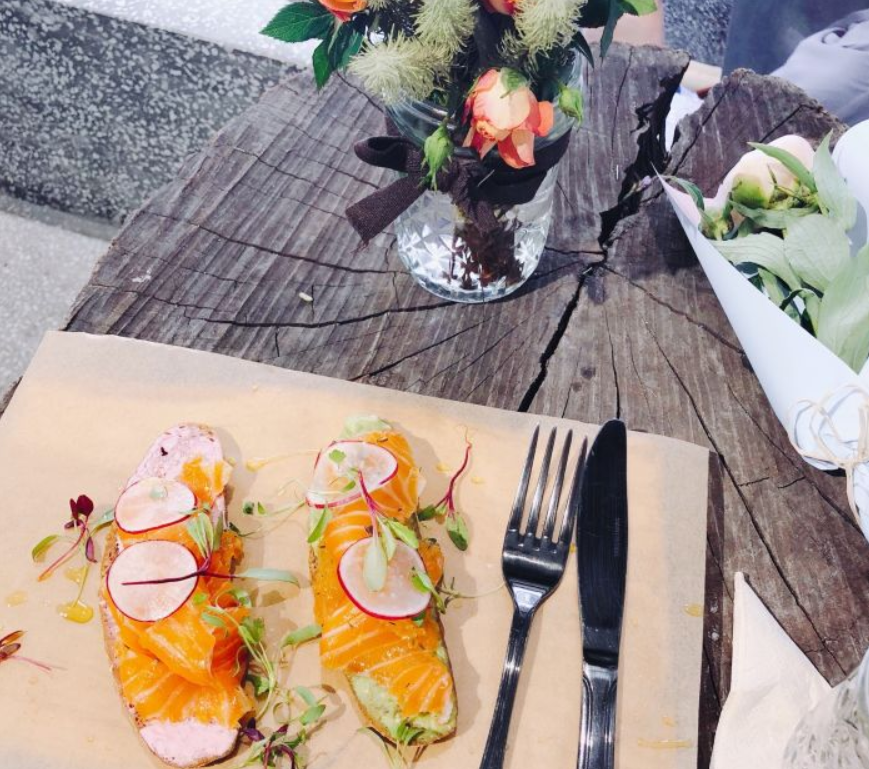 O'mills has a loft space above the second floor where they host yoga every Tuesday morning from 8-9 am. Only 68 rmb for a 1-hour yoga class and a coffee afterwards. Considering coffee usually goes for about 25-45 rmb in Shanghai, this is the best yoga deal in town!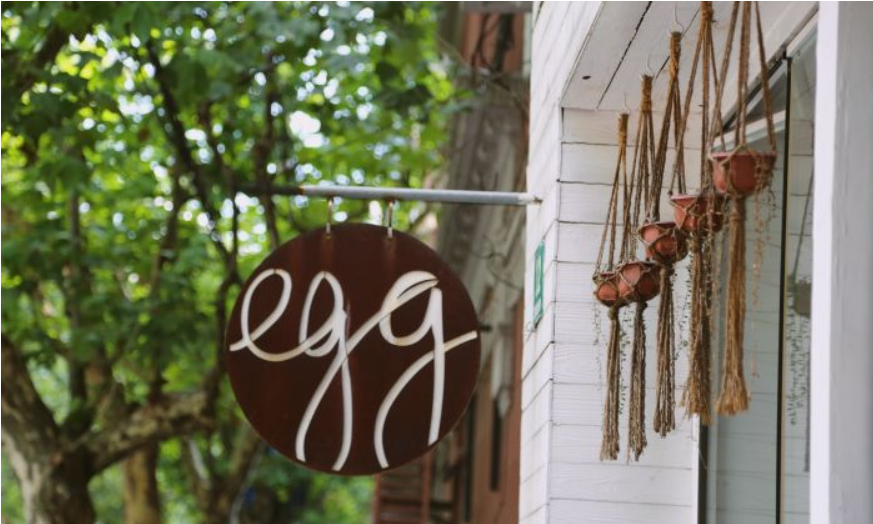 EGG, located on 12 Xiangyang Bei Lu near Julu Lu is a great place to go for a healthy all-day breakfast or brunch. Their avocado toast is the best I have had in Shanghai yet, and they also have a veggie and grain "Hippie Bowl" on the menu. Egg also serves an amazing cashew latte - the only place I've found a cashew latte in Shanghai! Bonus: They love and welcome dogs!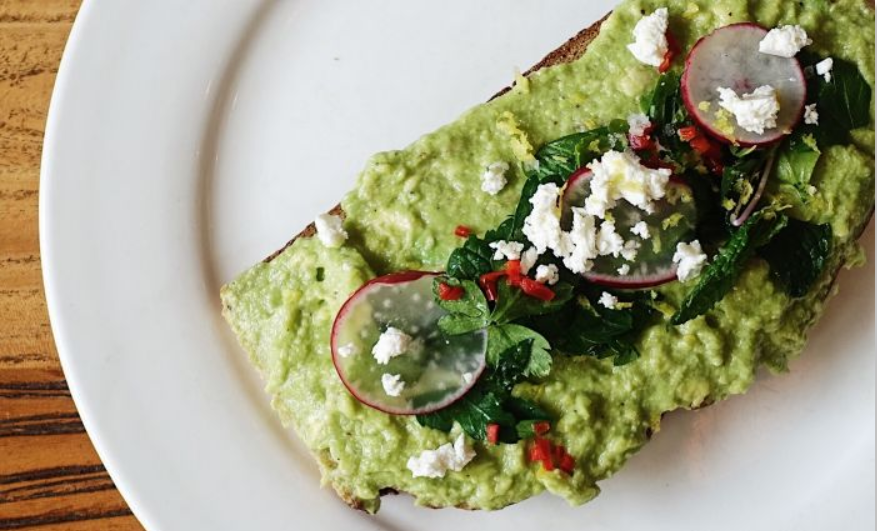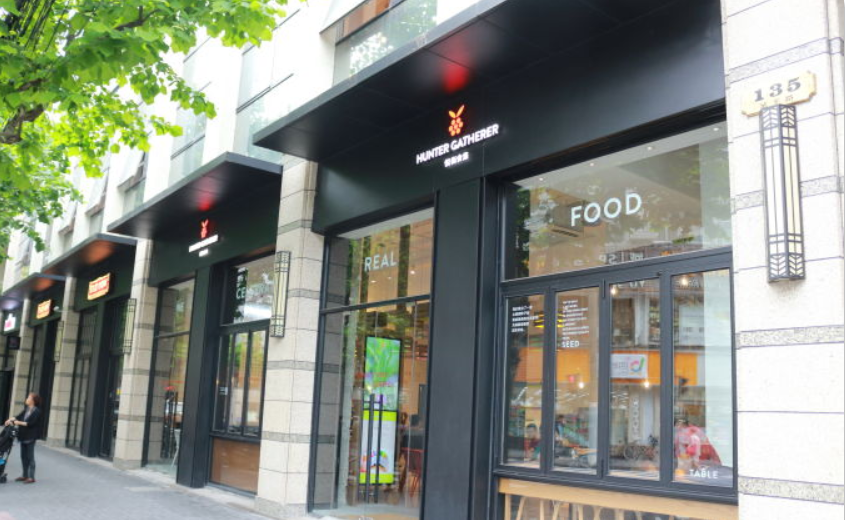 Hunter Gatherer has a few locations around Shanghai, although my favourite location is in Jing'an on Yangping Lu and Wuding Lu. The stand-to-order restaurant uses artisanal and organic ingredients grown on their proprietary organic farm. They specialize in rice and noodle bowls, fresh salads, stir-fries, roasted meats and fish.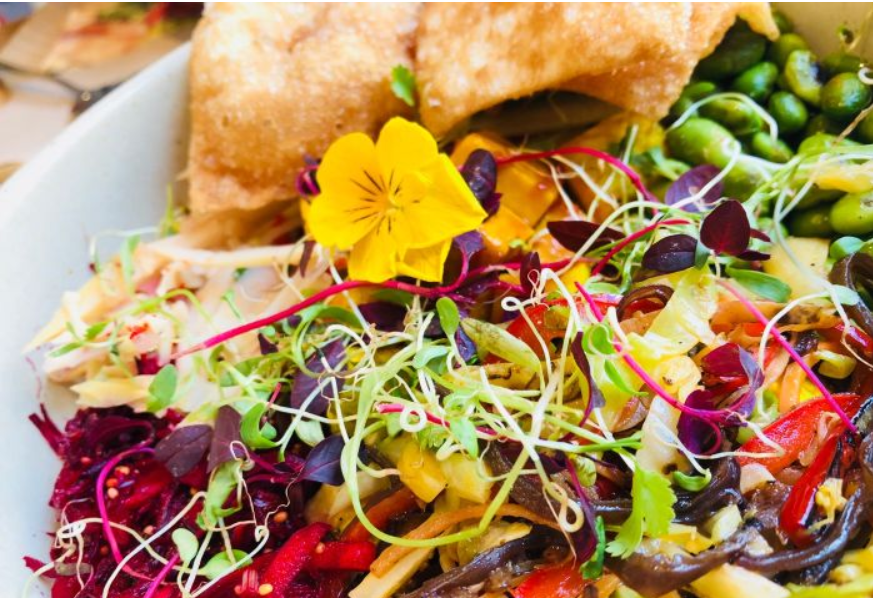 There are a ton of yummy options here, and you can also make your own custom bowl which allows you to tailor it to any variety of flavor or dietary restriction you may have.
My favourite meal between teaching class is the Back to Cali bowl (salmon, roasted veg, barley, avocado, salad, crispy quinoa, lemon cashew sauce) with a Papp's kombucha, or I'll build my own bowl and choose tofu with the lemon cashew cream sauce drizzled over top. YUM.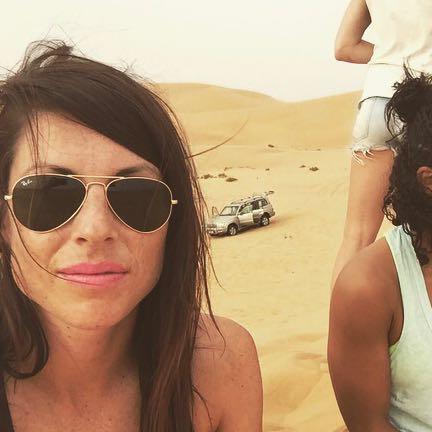 About the blogger:
Emily is a two-time Olympian and 2012 Olympic bronze medalist with the Canadian Women's Soccer Team. Since retiring from professional soccer, Emily has explored her other passions such as traveling, yoga, snowboarding, and eating her way through any new country she visits. Emily moved to Shanghai a few months ago with her boyfriend Taylor, and is now working as a fitness instructor and youth soccer coach. They live in the French Concession with their adorable adopted dog, Griffey.