It's no secret that sitting alone at a desk for hours, constantly reviewing the new words you learnt in class is helpful when it comes to improving your Mandarin. In reality however, this method is not always the most fun. I have put together a few alternative ways that you could go about improving your Mandarin that are a little less conventional and definitely a lot more fun.
You already have the upper hand living in China; the streets are wonderful ways to surround yourself with the Mandarin language (excluding the Shanghainese that is often spoken around these parts). On the whole however, the locals all understand Mandarin, so why not take advantage of this? Every journey begins with the first step, and improving your Mandarin is no different. Take a step outside of your apartment and instead of heading to that laiwai bar where you can comfortably converse in English, why not go and explore the more Chinese side of the city.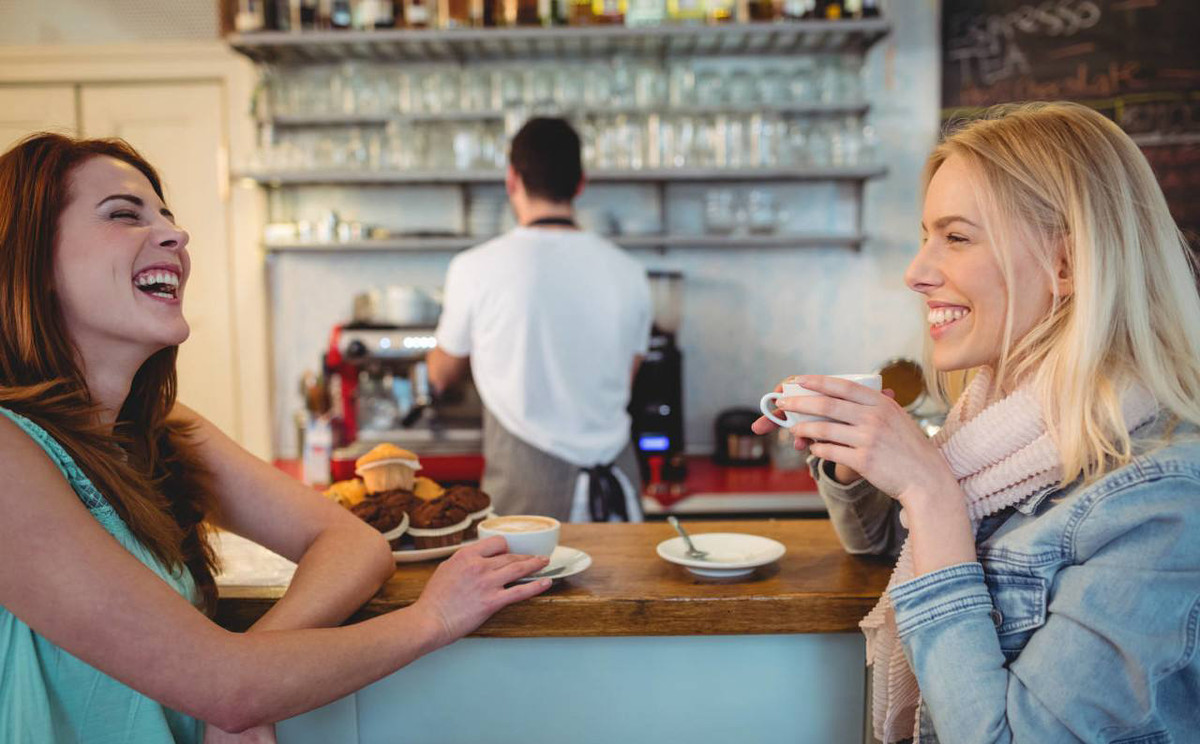 Pic from stock.tuchong.com
If you have ever worked in retail, you know how boring sitting in a shop waiting for customers to arrive can be. This is no different for the thousands of local shop owners around Shanghai. So, take advantage of this by visiting some of them. You have no shortage of variety, and can find anything from small flower shops to locksmiths. Perhaps you need a pencil? Why not stop in at one of the small stationary shops and pick one up. From personal experience, the shop owners of these small stores tend to be more inclined to have a chat with you if you buy something- even if it's something as small as a pencil. So have a browse around the local family owned shops and start up a conversation with the laoban. Generally, they are so bored that the entertainment provided by a foreigner trying to communicate with them in Mandarin (regardless of your level or capability) is an experience they won't turn down. Start by speaking with them about more simple topics, for example, where in China they are from and if they have had lunch, to name a few. They will undoubtedly ask about your background, and this is your chance to shine. See if they can understand what you are saying, and if they don't, don't sweat it! You can always try the other stationary shop that is two doors down. If they do understand you then the feeling of accomplishment is wonderful. Next you can try the local fruit or vegetable sellers. Just one word of advise, don't go into any of the supermarkets or Familymarts- try to go to businesses that are run by the owner. These kinds of laobans tend to be more open to having chats with the laowai's.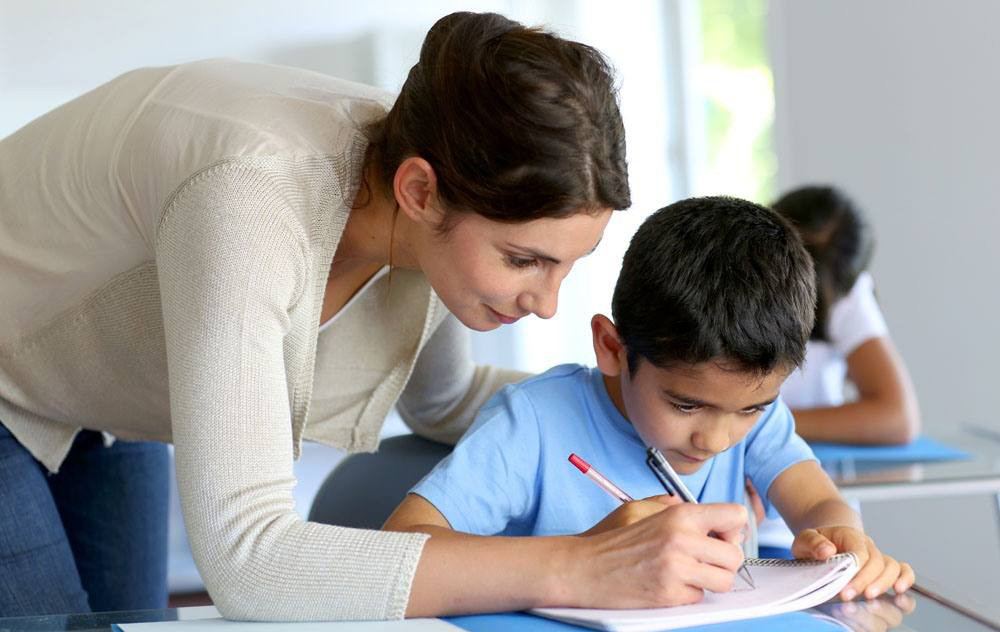 If you have some more free time why not find a Chinese business that sells something you are interested in. For example, if you really like coffee, why not find a small Chinese run coffee shop to work at part time. Not only will you be forced to practice your Chinese, you can also earn a little bit of extra cash while doing it. Just make sure that you actually like the place you will work at, because the environment needs to be fun in order for you to stay motivated.
Another method I sometimes utilize is taking out my headphones. We all know how loud Shanghai can be and that most of the time headphones are a necessity, but every now and then why not try taking them off and just listening to as much of the surrounding dialogue as possible. A lot of it will be Shanghainese, but then again, a lot will also be in Mandarin. Treat this as a game of distinguishing between the two, with bonus points for understanding the content of what is being said. You can also listen to the public announcements in places like the subway, which are all in Mandarin. Additionally, when at your favorite local restaurant and they receive an e le me can you listen and understand the computer generated voice and what it is saying? Listening to standard announcements like this is an easy way to expand on your vocabulary.
Another fun way I like to add content to my Mandarin studies is to get the free metro newspaper they hand out in the mornings. It is often very challenging, but there are a few very short, interesting and not so complex passages that I can make out. It's a great feeling when you understand an article from a Chinese newspaper, even if it's just from the Shanghai metro times.
Finally, if these are not helpful enough, why not enroll at Mandarin Inn in the intensive summer course. This way you can at least make a friend who you can go out and do all these crazy activities with. They have courses for both beginners and intermediates. You can use the QR code below to find out more information.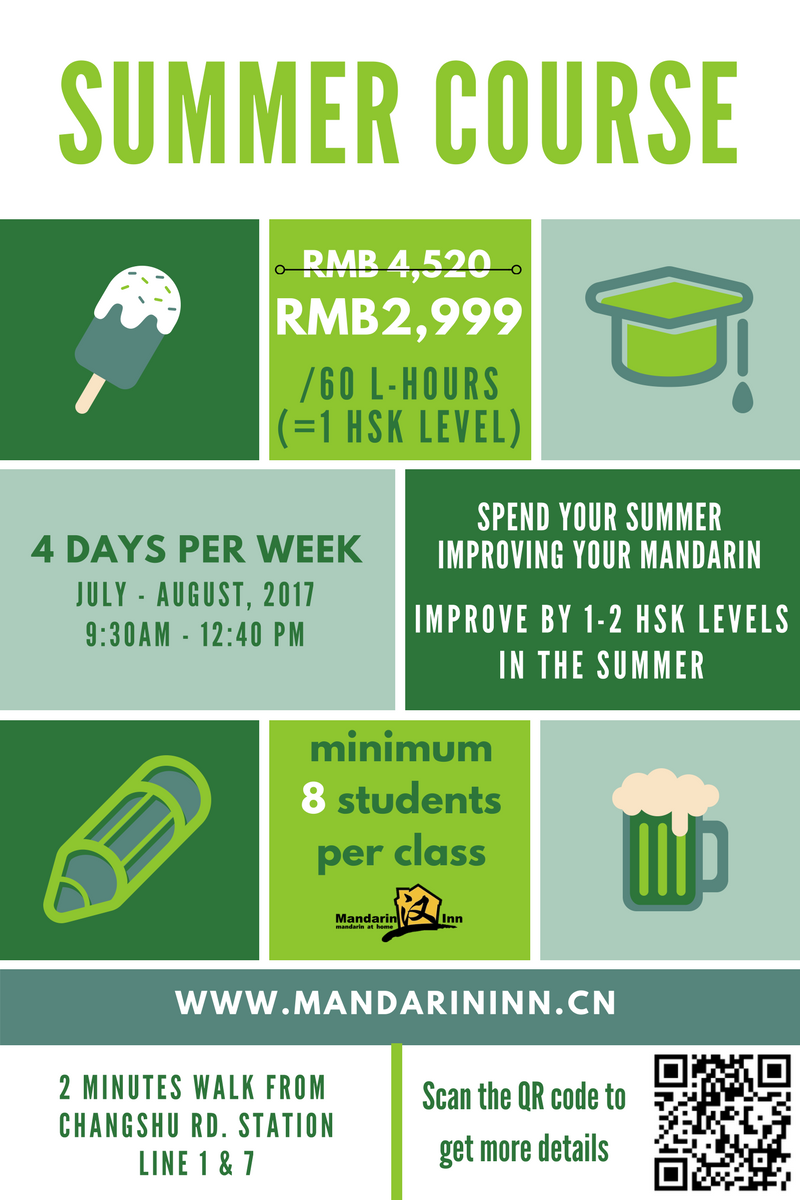 Do you have any other fun ways to learn or improve your Mandarin? Keep the conversation going and let us know which ways work best for you.
About the Blogger
Stephanie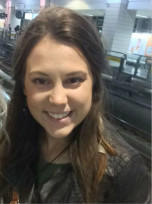 Having grown up in South Africa, attended College in the US and now living in China, has allowed Stephanie to experience a multitude of differing cultural perceptions of the world. She's learning Mandarin at Mandarin Inn and is studying for her HSK-LEVEL 5 certificate.