As Mandarin learners we all know that it'simportant to keep constantly reviewing your study material, as without doing so,it becomes unfairly easy to forget. For those of us lucky enough to get asummer break from school and/or work, it's inevitable that the amount of timeyou spend on your studies is going to decrease. This decrease in study time mayseem like an unproblematic phenomenon in the beginning, but come the end of summer,it will definitely be back to bite you. Mandarin is undoubtedly one of thoselanguages that requires constant revision, and with a few months of neglect youwill find yourself back in the 'hai feeling frustrated as so much of your hardwork seems to be forgotten. Here are a few methods to maintain your Mandarinover the summer for those of us lucky enough to be able to travel home orabroad.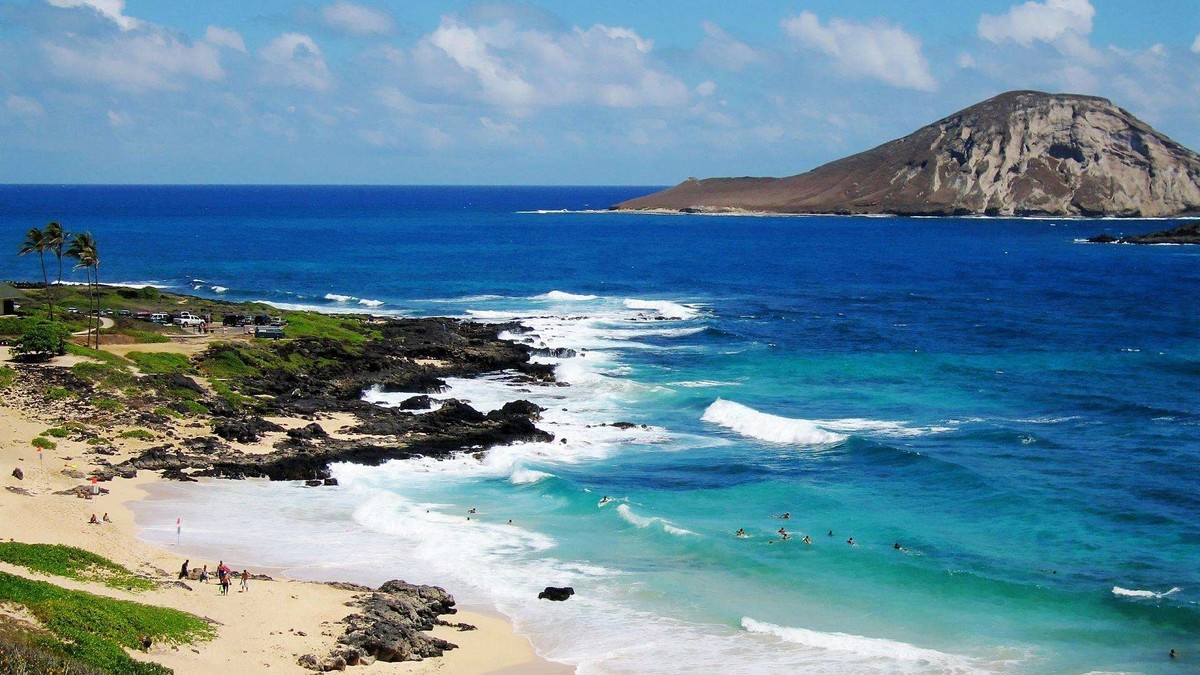 1. Visit your country's local China town and have some fun practicing your Mandarin with the 老板 (laobans) there.
You can ask them about where in the middle kingdom they hail from, and tell them a little bit about some of your own experiences in China. Spend a few hours reminiscing about your favorite Shanghai quirks with your local Chinese community there and see what they like or dislike about your own country. You can also practice your bargaining skills, using your knowledge of their home country as one of your arguing points for a lower price.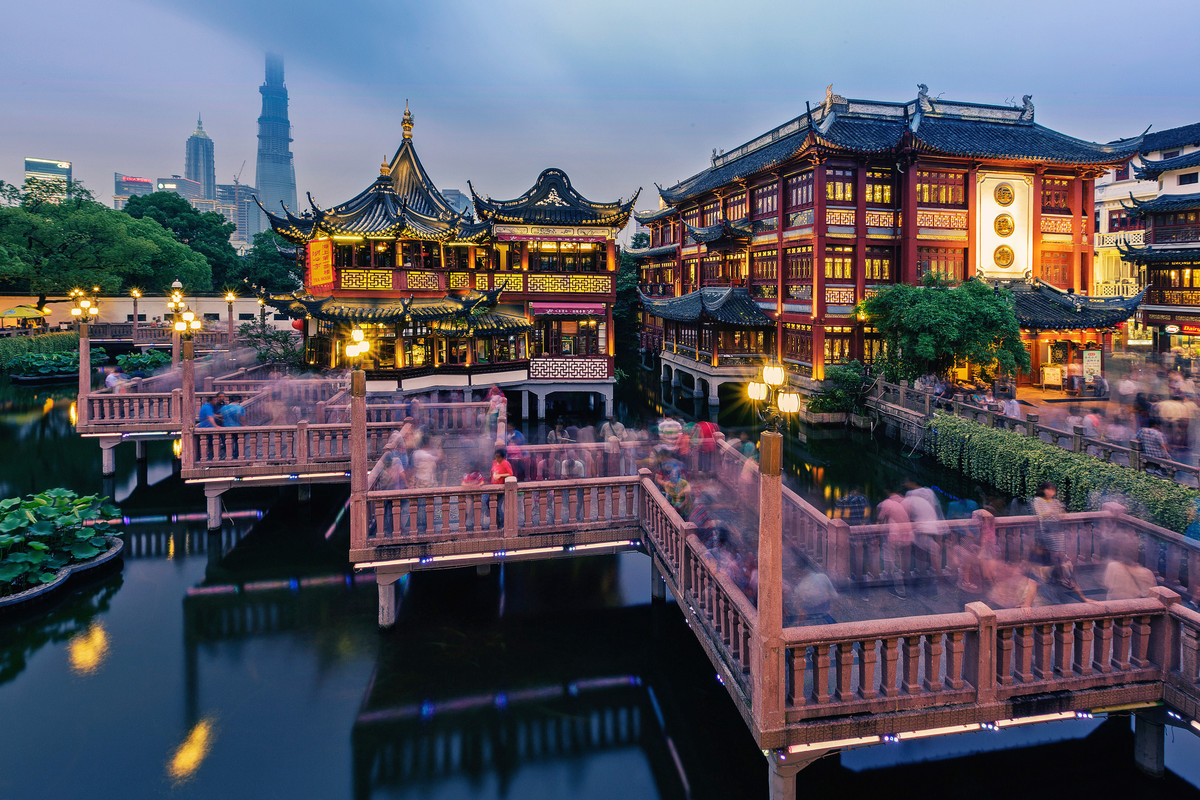 2. Keep a dairy.
What better way to record your summer adventures than to keep a journal written in Mandarin? Not only will it look impressive to your friends and family, you will surely never forget the summer of 2017 with this special written account. Perhaps it gives you even more motivation to get up to some crazy mischief when you know you will have to write about it in Mandarin later. The more interesting your experience, the more interesting your diary.
3. Watch Chinese TV shows or movies.Additionally annoy the hell out of your friends and family by playing some loud Chinese music.
We all know that summer is the time for relaxation, and what better way to kill two birds with one stone than to relax with a cold beverage and watch a Chinese show. Watching shows in Mandarin allows you to watch the way in which the characters mouths move when pronouncing words, which is far more advantageous than simply listening to audios. Try to pay attention to the tones as well. There are multiple shows to watch depending on your level and interests. Why not try out some of the cartoons for fun and later on move to something a little more challenging? Here is a link recommending some of the best Chinese TV for Mandarin learners.
4. Label objects in your house.
We have all experienced those summer days where the weather is so hot that the tough of going outside fill you will dread. On the other hand though staying at home isn't all that exciting either. Why not use this time constructively to labels objects in your house in Mandarin. Write small labels with both the pinyin and 汉字 on them and stick them around your house (or room) on various objects that you are unsure about the names. Not only will it help to see these labels everyday, when you are gone you are definitely doing a service to the rest of the family by educating them on the way to say "refrigerator" in Mandarin 电冰箱。 Here is a link to help you get started.
5. Change the language on you smartphone to Mandarin.
This is an easy way that forces you to practice your reading of characters on your phone multiple times a day. At first it might be a little frustrating, but it's definitely an effective way to remind yourself about some of the various Mandarin characters.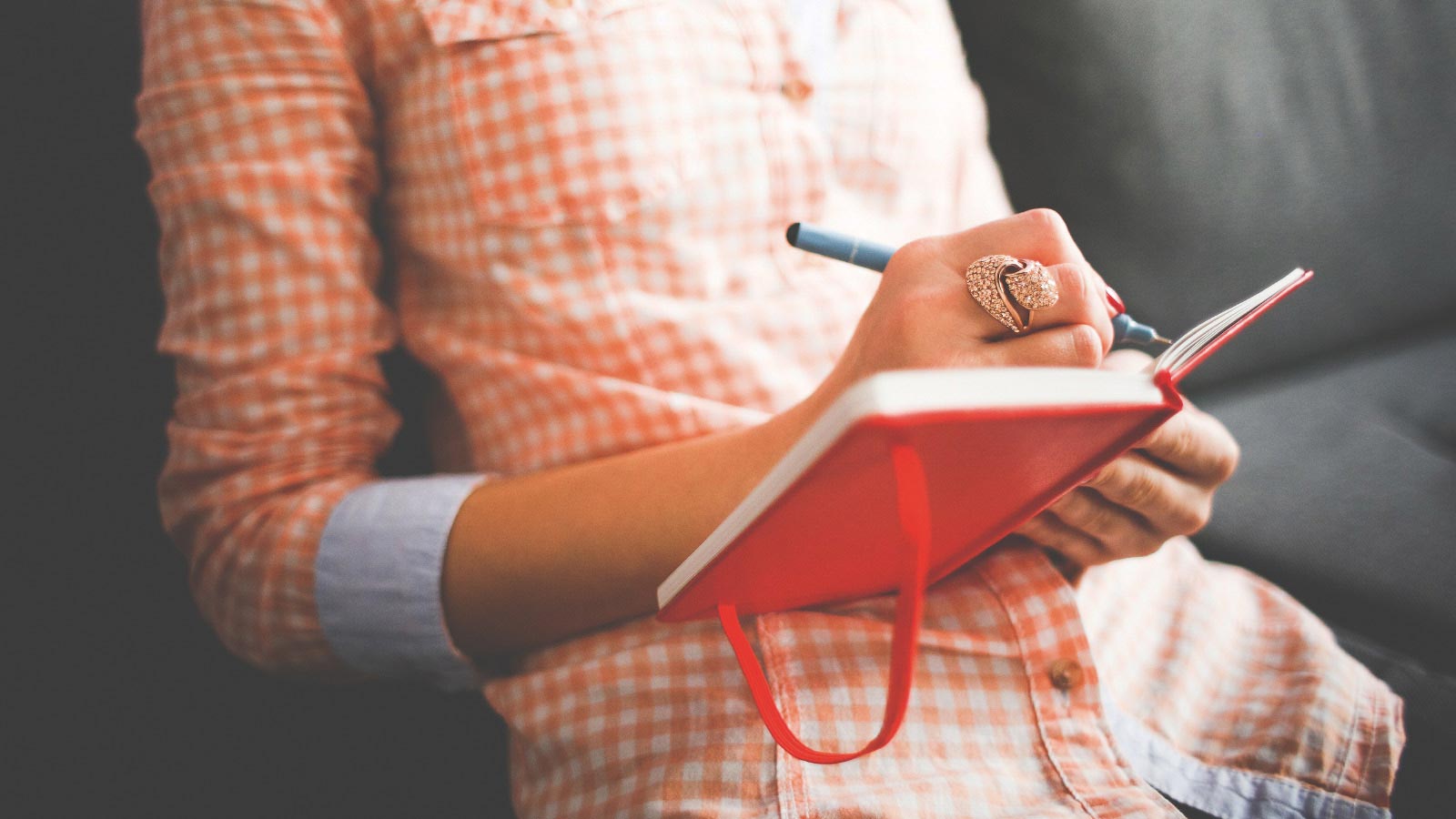 6. Take advantage of being at home and entertain your family by making a Chinese family tree. The titles in Mandarin for the various family members can be quiet funny and letting your uncle (the one married to your Dad's sister) know that he is referred to as gufu 姑父is certainly something he would find amusing. The names for specific family members' in Mandarin are far more complicated than in English but a lot more fun.
7. Last but not least, if you are stay in Shanghai, taking Summer Course in Mandarin Inn improving 1-2 HSK level in the summer is a good option. Right now there is a big promotion for the summer course.
Scan or long-press the QR code below to know register the course right now!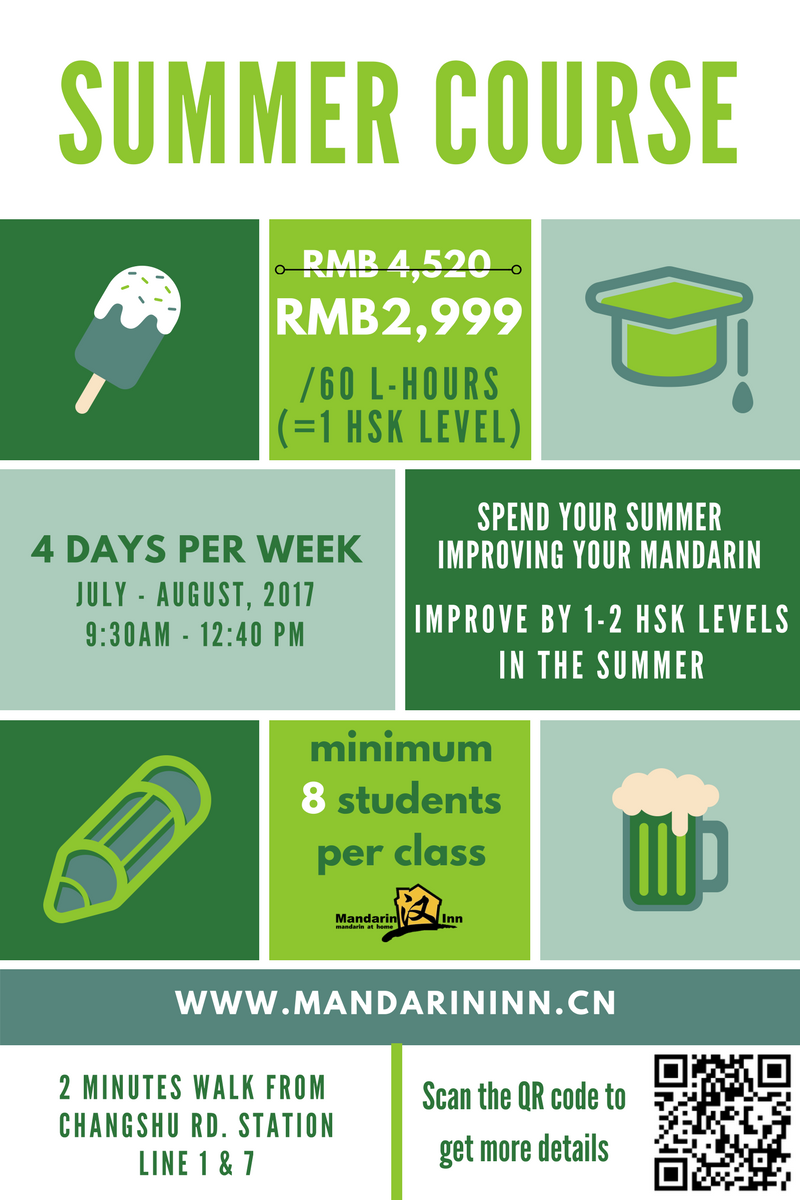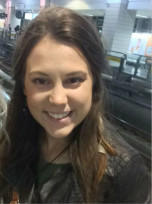 Having grown up in South Africa, attended College in the US and now living in China, has allowed Stephanie to experience a multitude of differing cultural perceptions of the world. She's learning Mandarin AT Mandarin Inn and is studying for her HSK-LEVEL 5 certificate.