We've recently been getting a lot of visitors to Shanghai, which means that we are experiencing the city in a way that we never have before... as tourists!
We'd like to think our influx of visitors is due to our amazing company, but more probable is the fact that there is a cheap and direct flight from Vancouver, and our friends and family really like Xiao Long Bao ;)
Isn't it funny how when you move to a new city, your first priority is setting your life up and becoming localized as soon as possible? Instead of making a sightseeing list like I usually do in a new country, I was busy researching things like where to get my hair done and the best place to buy fresh vegetables.
So, it wasn't until we had our first visitors a few months after I arrived that I really started doing my research into the more touristy parts of the city.
As we get more visitors, our list of favourite spots have been tweaked and refined due to our own experience and feedback from our guests.
Here is the current list of our top fun and touristy things to do in Shanghai:
A hidden gem and well worth checking out. Although it's "touristy," you'll definitely feel like you're in China within this bustling market. Small alleys, interesting food stalls, charming shops, restaurants and bars. Beware of the steep prices though - if you want cheap prices or fake goods, go to the Science and Technology Center (off of Line 2), or a local market (see below).
Tianzifeng is a really interesting place to take visitors and we always get great feedback everytime we take people here for the first time. Even if you don't buy anything, have a drink or bite to eat and just people watch for a while - you won't be bored!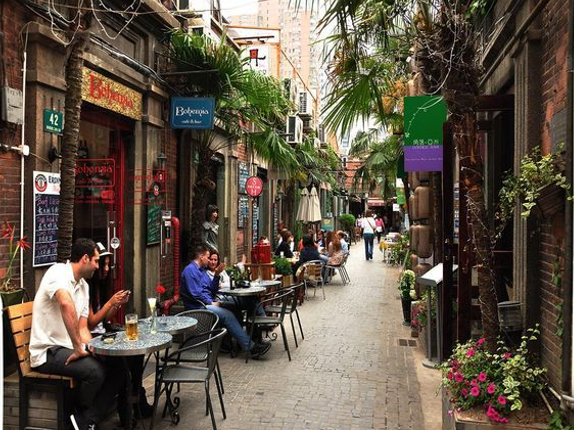 The Propaganda Poster Art Centre is an unassuming museum located in the basement of an apartment building on Huashan Road. The small museum exhibits posters from the Maoist period of communist China, especially from the Cultural Revolution period. Not an absolute must-do, but it is a pretty cool spot to check out as some of the posters are shockingly blatant. 50 rmb entrance fee.
You can't come to China and not eat Xiao Long Bao! Speak to someone who knows Shanghai well and get them to lead you to their favourite hole in the wall dumpling spot. The dumpling chain, Din Tai Fung, is delicious, but if you're looking for something more authentic, there are tons of tiny mom and pop shops all over the city. We have a few favourites, but I only know how to get there by memory - your best bet is to ask a local or check out this Shanghai Xiao Long Bao Guide:)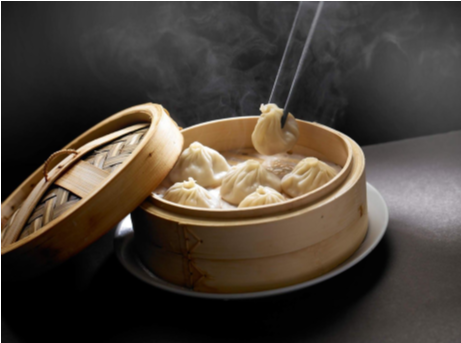 This is a no-brainer. Just like Xiao Long Bao, you can't have someone visit you in Shanghai for the first time and not take them to see the Bund. Our favourite views are from the top of Hotel Indigo and Bar Rouge.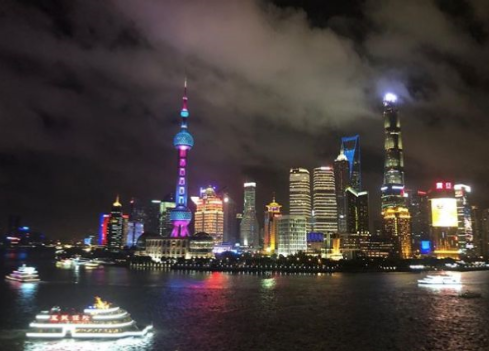 South Bund Soft Spinning Material Market
It's no secret that you can get great quality garments tailored for cheap in China. According to testimonies as well as our own experience, this is the best place to go. You will find rows of tailors with fabric, samples and finished garments. Take your visitors here at the beginning of their stay to get fitted so they have enough time to make adjustments if necessary before they fly home.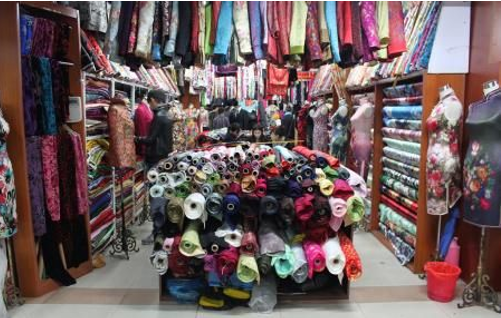 Classic tourist spot, but if your guests are ok with crowds, then it could be worth the trip. Yuyuan is the most revered and only surviving Ming Dynasty garden in Shanghai. It is also located close to the tailors so you can make a trip out of it!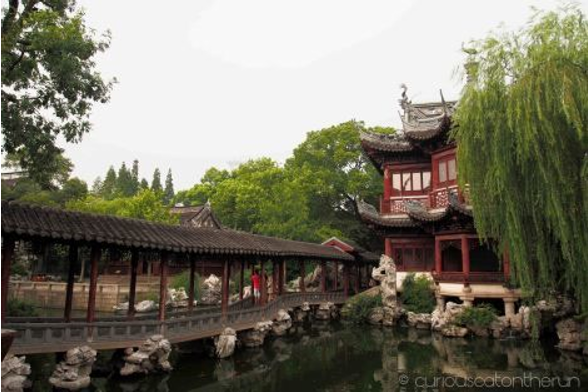 Science and Tech (for all the fake goodies)/Local Markets
5,000 USD for a purse? Come to the Science and Tech and get it for $50! Same same but different….. but in all seriousness you can find some pretty good knock offs here for cheap if your guests are interested. This is the place to work on your bargaining skills.
And if they're not into cheap purses, take them to one of Shanghai's more local markets. You can find unique souvenirs at places like the Caojiadu Flower and Bird Market, the Camera Market and more. This is also a good opportunity to get a look into a local's daily life.
It's the 2nd largest tower in the world (next to the Burj Khalifa in Dubai), but it has the fastest elevator in the world - you can get to the 118th floor in 55 seconds! It's a pretty spectacular view, but keep in mind that it costs 180 rmb per ticket, so here's a Pro Tip: The Hyatt is next door, and it has a bar on one of the top floors. It is a 150 rmb cover charge, but the entry fee is knocked off your bill at the end, so if you want to have a drink while watching the sunset, this could be the more economic choice. It's not quite as high, but many people find it calmer and more relaxing.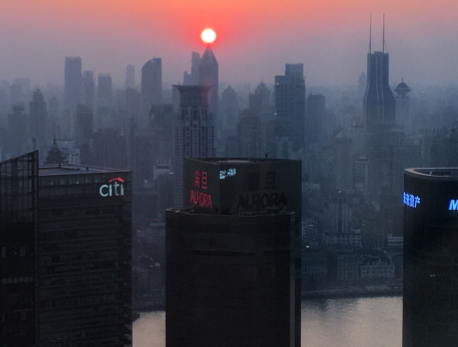 One of Shanghai's best and most visited museums, the Urban Planning Exhibition Hall at People's Square documents the evolution of Shanghai, and some say it is an essential visit for those who are interested in architecture and city planning. There is a a perfect scale model of the entire city on the 6th floor which shows both of the planned and most recent developments of Shanghai.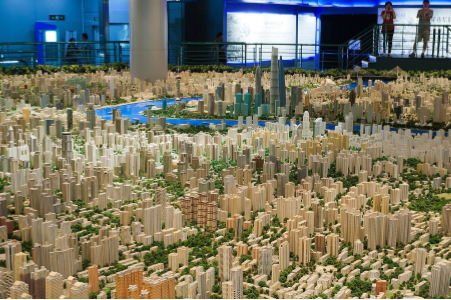 If you have time to get a bit out of the city, consider taking your guests to a historic water town. The two we've been to are Zhouzhuang and Zhujiajiao. Both were quite beautiful, but Zhouzhuang felt much more authentic. I highly recommend going at a time where it won't be crowded, because they tend to get really busy, especially on weekends, and this can take away from the peacefulness and beauty of the town. We hired a car to get to Zhouzhuang (about a 90 minute drive), but you can take the metro all the way to Zhujiajiao (line 17), and from the metro it is just a 5 minute Didi ride.
If the weather is nice, this is a must do. One of my favourite things to do in the city during spring time, the French Concession is full of tree-lined streets, cafes, bars and restaurants. Grab a few Mobikes and hit the bike lanes, stopping at all of your favourite cafes along the way!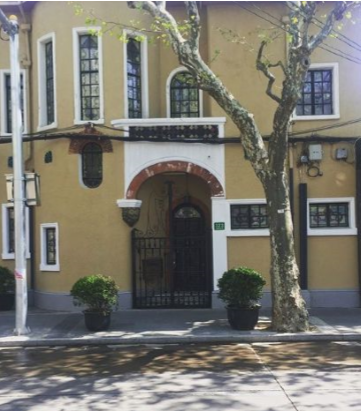 Great way to tour the city and try all of the local and delicious food with an expert guide. You'll most likely be taken to places that you didn't even know existed in Shanghai.
We NEVER let any of our visitors leave without taking them for a cheap (-er than home) foot massage! Our favorites are: Mai Spa and Zen Massage
Special mentions:
Kartel Rooftop
People's Square
Tuesday morning Yoga and Coffee at O'mills Bakery
Yongkang Lu
Sinan Lu - beautiful street in the FFC
Jing'an Temple
KTV
About the blogger:
Emily is a two-time Olympian and 2012 Olympic bronze medalist with the Canadian Women's Soccer Team. Since retiring from professional soccer, Emily has explored her other passions such as traveling, yoga, snowboarding, and eating her way through any new country she visits. Emily moved to Shanghai a few months ago with her boyfriend Taylor, and is now working as a fitness instructor and youth soccer coach. They live in the French Concession with their adorable adopted dog, Griffey.